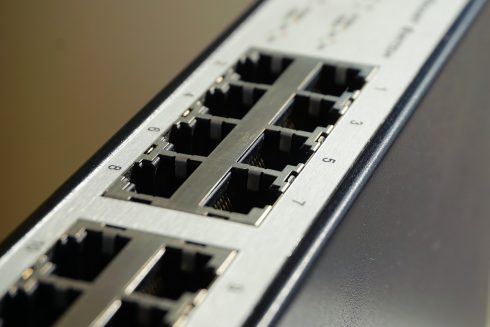 Data center architectures are changing rapidly and that's putting a lot of pressure on IT organizations trying to keep up with the greater networking demands.
To address that challenge, Microsoft and Facebook are teaming up to form the Co-Packaged Optics (CPO) Collaboration, which will be a project under the Joint Development Foundation. According to Microsoft, co-packaging optics and ASICs address challenges associated with growing networking demands because it reduces the length of switch-optic interconnect, which the lowers the power consumption of switch-optic electrical I/O.
The goal of the CPO is to foster adoption of common design elements that will offer guidance for suppliers who are designing and manufacturing co-packaged optics. It will provide specifications for design elements, such as the electrical signaling interface, optical standard, optical module management interface and reliability requirements, Microsoft explained.
In the long-term, this will hopefully allow the industry to develop solutions "involving switch and ASIC manufacturers, optics suppliers, CMs and others that will create the final package which can then be attached to the switch PCB." The companies also hope it will facilitate a more open and diverse ecosystem.
"The Co-Packaged Optics Collaboration will provide a customer-driven, system-level view of requirements for co-packaged optics," said Katharine Schmidtke, director of technology sourcing for Facebook, responsible for the company's optical technology strategy. "By sharing the specifications, we aim to develop a diverse and innovative supplier ecosystem."
Microsoft also revealed that it is open sourcing its compression algorithm, Project Zipline. Project Zipline allows for always-on data processing in the cloud and at the edge.
Microsoft believes that by open sourcing the project, hardware vendors will be able to produce chips that allow for the highest compression, lowest cost, and lowest power.
It will be partnering with companies such as Intel, AMD, Arm, and Broadcom, among others. Other manufacturers are expected to join in the future.