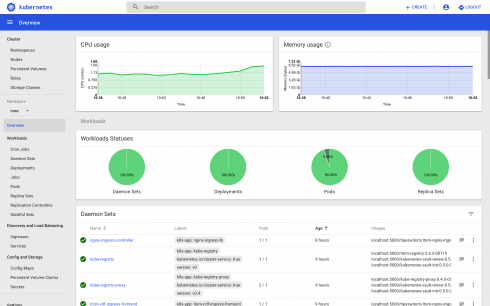 Micro Focus has announced the launch of the IT Operations Management (ITOM) Platform. ITOM is a containerized platform for IT Operations that is built on a foundation of shared microservices, including analytics, orchestration, and ChatOps collaboration.
The platform is designed to reduce risks and costs for IT Operations as they try to keep up with the pace of delivery. It is based on the company's Container Deployment Foundation and features a collection of composable microservices.
"Modern IT is hybrid. A combination of private and public cloud infrastructure designed to run at the pace and flexibility of DevOps. To help deliver IT Operations at the speed of DevOps, we pioneered the use of container technology in IT Operations with our Container Deployment Foundation, and now we are taking it to the next level. We've expanded our use of containers and microservices to create a modern IT Operations platform," Tom Goguen, senior vice president and general manager of IT Operations management at Micro Focus, said in a video.
Features include easy installation, limited upgrades downtime, pre-integrated use cases, built in scalability, and support for bare metal, virtual and cloud deployment.
In addition, it comes with a end-to-end AIOPs enviornment powered by the company's AI platform and the Vertica Analytics Platform for near real time insights. Other features include built-in collaboration and orchestration and backwards compatibility for microservices.
The company also introduced two new ITOM products to the platform. Network Operations Management ensures compliance for traditional, virtual, and software-defined networks. Data Protection offers an advanced solution for data-centric backup and recovery, the company explained.
"Successful digital transformations require that IT organizations dramatically increase the pace of delivery while reducing the cost and risk of operating IT services," said Goguen. "The Micro Focus ITOM Platform, the industry's first container-based platform for AIOps, enables us to rapidly deliver innovations in service management, cloud management, and application and infrastructure monitoring that can be deployed on public and private cloud or traditional infrastructure – and operated without the cost and risk normally associated with legacy enterprise IT and SaaS solutions."