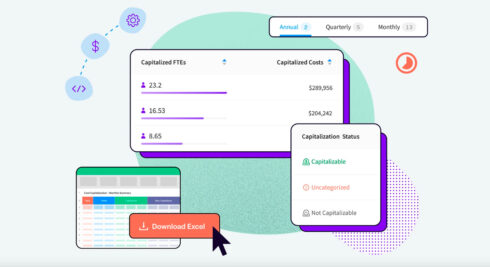 The engineering management company Jellyfish has announced a new tool to help companies better track the costs associated with R&D efforts.
According to the company, companies that are building digital experiences can treat software development costs as capitalizable investments and depreciable assets, and can be used to provide tax advantages, increased profitability, and attract investor capital. 
In order to take advantage of those benefits, companies need to have a way to audit these investments, which is where the new solution, DevFinOps, comes in. 
DevFinOps capabilities include the ability to calculate engineering effort, automation of data collection and reporting, categorization of capitalizable vs. non-capitalizable costs, and defensible evidence of costs for audits through comprehensive reports. 
"As software increasingly drives growth across industries, companies are investing key capital and time resources in engineering labor, not just tangible assets," said Andrew Lau, CEO of Jellyfish. "With Jellyfish's R&D cost reporting solution, finance and engineering leaders can easily report on the capital costs of product development in a precise and auditable way. Jellyfish offers visibility into the real financial impact of an engineering team's work, empowering growing tech companies to drive revenue, increase valuations, and attract investment."