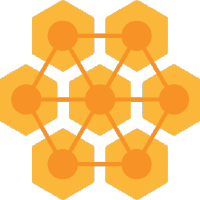 LF Energy and Sony Computer Science Laboratories (Sony CSL) recently collaborated on a new open-source project called Hyphae, which aims to automate the peer-to-peer distribution of renewable energy.
"Sony CSL is a subsidiary of one of the world's premier companies, and by launching Hyphae with us, they are making a profound statement about their intention to collaborate and lead to solve the world's most complicated problem — decarbonization," said Shuli Goodman, executive director of LF Energy. "Working with Sony CSL will help us spur energy transformation in developed countries, as well as bring electrification to energy-poor corners of the planet."
According to LF Energy, Hyphae will help make energy microgrids more resilient to meet the growing demands of energy resources and infrastructure to meet the impacts of climate change and natural disaster. 
Key features of the project include flexible grid expansion, effective use of renewables, and resilience. 
Sony CSL will transition to the project its Autonomous Power Interchange System (APIS), which automates distribution of locally produced renewable energy on a DC grid to work with AC grids. 
"By working with LF Energy, we see a path toward an interoperable, cloud-native, configurable microgrid that will revolutionize the world's relationship with networking energy," said Hiroaki Kitano, president and CEO of Sony CSL. "We share the sense of urgency to act on climate issues, which is why we decided to turn a part of our decade-long research into open source, and to work with LF Energy. This is a call to action for the greatest companies in the world to work together to revolutionize the global energy landscape, including residential and industrial energy systems, power systems and the green electrification of transportation."