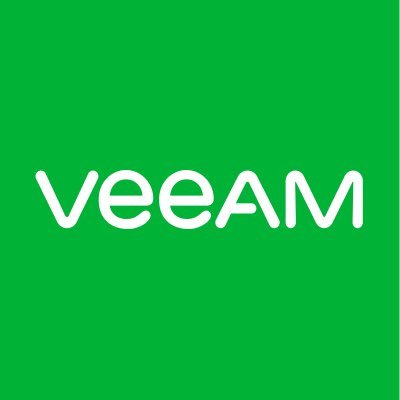 Veeam has released a new version of Veeam Backup for Google Cloud Platform, strengthening the partnership between the two companies. With this new offering, Veeam hopes to offer a single platform for protecting, securing, and managing applications and data. 
New features include Google Cloud-Native snapshots, cost optimization, security, and easy recovery outside of Google Cloud.
"Veeam recognizes the strategic importance of the cloud to our 400,000+ global customers and we are committed to providing broad platform support and choice," said Danny Allan, chief technology officer and senior vice president of product strategy at Veeam. "As we now expand public cloud support even further with the general availability of Veeam Backup for Google Cloud Platform, we have simultaneously expanded our partnership with Google Cloud, enabling Veeam to jointly engage customers through the Google Cloud Marketplace. Additionally, with Veeam recently acquiring Kasten, customers can also acquire Kasten's K10 data management platform, purpose-built for Kubernetes, through the Google Cloud Marketplace."
IBM announces elite hybrid cloud build team
The new team will be focused on migration and modernization of ecosystem partner products, services, and other offerings. 
"In addition to recent changes that include new programs, additional funding, and a simplified ecosystem approach, IBM's Hybrid Cloud Build Team demonstrates a commitment to and investment in our ecosystem partners like never before," said Willie M. Tejada, IBM chief developer advocate and GM ISV/Build Ecosystem. "This elite group of hybrid cloud specialists helps partners overcome obstacles to modernize and migrate client cloud workloads while infusing AI across platforms and providers. Numerous partners have told us that the team's work has proven advantageous to their clients and has been a catalyst in expanding IBM's Hybrid Cloud Ecosystem."
Honeycomb raises $20 million in Series B funding
This brings the observability company's total funding to $46.9 million. The latest funding round was led by e.ventures Growth. Industry Ventures and existing investors Storm Ventures, Scale Ventures Partners, NextWorld Capital, and Merian Ventures also participated. 
"We are very pleased Industry Ventures has joined our journey, along with our existing investors, to build an enduring company that developers, DevOps, and Site Reliability Engineering teams both need and trust," said Christine Yen, CEO of Honeycomb. "With a booming interest in Honeycomb's solutions, this infusion of capital enables us to accelerate our product roadmap and further our innovative approach to helping customers efficiently manage the performance of complex software at scale. The valuation achieved in this round of investment is reflective of our market leadership and the continued commitment to building upon our industry-defining solutions."
Cisco AppDynamics new security solution
The new Cisco Secure Application solution defends applications against slowdowns and exploits through real-time threat detection and automatic breach prevention built natively into the AppDynamics platform.
"With applications now running anywhere from on-premise to multi-cloud and cloud-native microservices, combined with accelerated innovation, the need for an application-led approach to security is paramount. This critical shift will enable technologists to identify vulnerabilities within the application during production, correlate vulnerabilities and breaches with business impact, and bring together Application and Security teams to facilitate speedy remediation," Cisco wrote in a post. 
The new solution offers simplified vulnerability management with access at the code level as well as automatic runtime protection for visibility into an application's true behavior to detect attacks.