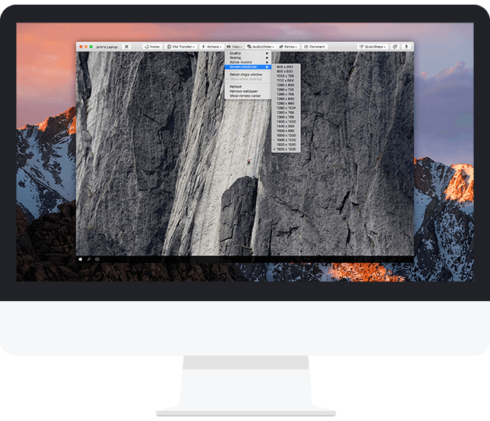 The latest version of TeamViewer is now available for macOS. TeamViewer 15.12 introduces support for Apple's new architecture Apple Silicon. The new version is optimized for Apple Silicon without relying on the Rosetta 2 emulation, as many applications still do. 
Key benefits of the latest macOS version of TeamViewer include improved performance and less energy consumption. 
"We establish connections between a huge number of devices based on all major operating systems. Ensuring horizontal connectivity is part of our DNA. Therefore, we are especially proud to run native on the Apple Silicon architecture right from the beginning," said Christoph Schneider, Director Product Management at TeamViewer.
Logz.io announces $23 million funding round
The newest funding round was led by Pitango Growth, with participation from its existing investors. It brings the company's total funding to over $120 million.
It will use the latest funding to further its growth and advance its mission of providing customers with open-source observability tools. 
"Our mission remains the same since our founding. We help modern engineering teams transform their businesses by enabling better performing infrastructure and applications," said Tomer Levy, CEO and Co-Founder of Logz.io. "We are excited to continue to partner with Pitango Growth and our existing investors who share our vision of how observability is the key for a successful digital business."
Liquidware releases Stratusphere UX 6.5
Stratusphere helps gather the metrics that are needed for companies to assess their legacy workspaces, which can be used to generate a baseline and determine the best cloud provider and tier to support their workloads.
New features include upgrades of CentOS from v6 to v8, upgrade of the Postgres database to v12, new efficiencies in API calls, new detailed security and machine health metrics, API Builder v2, and ServiceNow integration. 
The company also announced that Stratusphere UX is now available from the marketplaces of all major cloud providers: Amazon AWS, Google Cloud Platform, and Microsoft Azure.