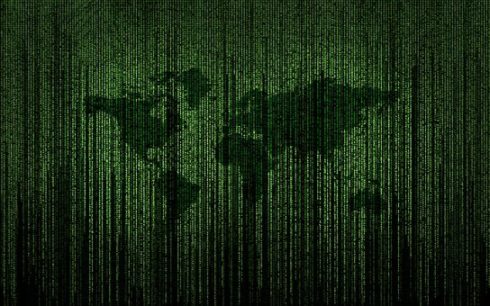 Sumo Logic has announced the release of a new Cloud SIEM Enterprise offering. According to Sumo Logic, this solution will include a number of capabilities that will ease the burden placed on SOC personnel.
Highlights of the solution include improved analyst productivity, focused and guided workflows, 360-degree visibility, and elastic scalability. 
"We believe organizations will greatly benefit from our new Cloud SIEM Enterprise offering that features comprehensive functionality from automated security workflows to advanced threat detection and best-in-class cloud visibility to address modern security operation challenges," said Greg Martin, general manager of the security business unit at Sumo Logic. "With the industry's fast-moving transformation to public cloud, we wanted to give security teams a cloud-native solution with robust features they can use to navigate today's cloud centric world."
TeamViewer makes IoT solution free for up to two IoT endpoints
TeamViewer has announced that it is making all of the functions of its IoT solution free for up to two IoT endpoints. According to TeamViewer, this move is a continuation of their vision to enable connectivity to all types of devices.
"We provide our users with easy-to-use and highly scalable connectivity solutions. This is in line with our goal to democratize IoT, thereby granting an easy access to this technology to as many users as possible. That's why we are now providing our fully-featured IoT solution free of charge to all interested parties, whether private or corporate users, for operation with up to two endpoints," said Alfredo Patron, executive vice president of business development at TeamViewer. "No matter the area in which its implemented, be it for an individual home project or a proof-of-concept design at a global company, we are convinced that users learn about possible application scenarios and the advantages of IoT best by experimenting. To support them, TeamViewer IoT is designed to offer a user-friendly experience with simple step-by-step instructions and onboarding wizards ensuring a quick start. Our platform grows with your needs."
Infoblox announces partnership with Nutanix
Infoblox and Nutanix have announced a new partnership. As part of the partnership, Infoblox Core DDI and Cloud Platform appliance products are now Nutanix Ready certified. There is also now an integration between Nutanix and Infoblox NIOS DNS, DHCP, and IPAM solutions. 
This integration will help automate steps of IP address allocation and DNS updates when virtual machines are turning on and off. 
"We're thrilled to announce this new integration with Nutanix," said Dave Signori, senior director of product management at Infoblox. "It enables our customers to realize the benefits of automated DDI network services deployment and workload orchestration, along with the simplicity and security that hyperconverged architecture brings."