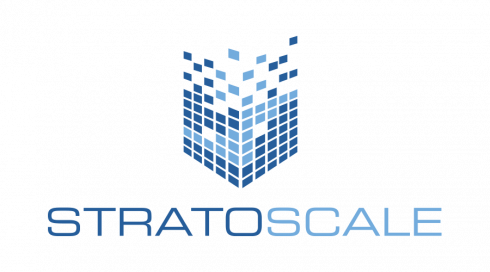 Cloud infrastructure provider Stratoscale has announced the latest version of its platform. Stratoscale V5 adds new components that will word together to combine all aspects of application development, from identity and access management to monitoring and notifications, the company explained.
According to Stratoscale, this release brings the company one step closer to its vision for multi-cloud hybrid computing, which is to break down the barriers between enterprise environments and hybrid clouds.
Syncsort releases Connect CDC
Syncsort has announced the release of Connect CDC, which is a platform for streaming application data from on-premise and cloud sources with guaranteed delivery. Highlights of the release include fault-tolerant data delivery and enterprise-grade features for data governance.
"In a recent Syncsort survey exploring top IT challenges, making data accessible across the enterprise was among the top three priorities, and only half of respondents called their organization very effective or somewhat effective in getting data insights to business users," said Tendü Yoğurtçu, CTO of Syncsort. "Streaming data pipelines present an excellent way to address this challenge, enabling advanced analytics, machine learning and AI for a wide range of business use cases, from hotel bookings to marketing campaigns and fraud detection."
ScyllaDB releases new Workload Prioritization feature
ScyllaDB has announced that its Workload Prioritization feature is now available. This new capability will enable developers to run different workloads simultaneously on the same NoSQL database cluster.
"Database users are tired of dealing with sprawling topologies, tweaking clusters and customizing them to support different workloads," said Dor Laor, CEO and co-founder of ScyllaDB. "With our Workload Prioritization feature, they don't have to duplicate resources, isolate analytics workloads or dedicate an entire cluster to every microservice. They can consolidate their data in a single cluster, get rid of idle hardware resources and dramatically reduce maintenance costs. Workload Prioritization makes everything simpler, easier and less expensive."
OneTrust launches policy management solution for GDPR and CCPA
OneTrust has launched a new policy management solution that will enable organizations to centrally manage and update their GDPR and CCPA privacy policies and disclosures. OneTrust Policy and Notice Management tracks published policies, resolves issues of out-of-date policies, enables rich editing features, integrates with consent management tools, and maintains and audit trail and version control history.
"Updated and easy-to-read privacy policies give companies a first chance to show consumers a commitment to the responsible collection and use of personal data," said Blake Brannon, vice president of product at OneTrust. "OneTrust Privacy and Notice Management gives teams control over all notices to maintain compliance with the GDPR, CCPA and other privacy laws. With custom, video and image-rich notices and holistic insight into privacy policies across websites and apps, companies can continue to make privacy a competitive advantage and market differentiator."