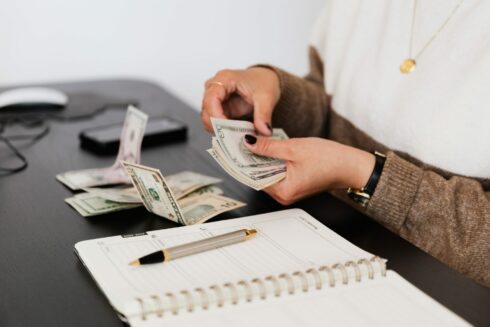 Solo.io has announced it raised $135 million in a Series C funding round, bringing the company's total funding to-date to $171.5 million and its valuation up to $1 billion. According to the company, this is a 10x increase since its last funding round in October of last year. 
The Series C was led by Altimeter Capital, with participation from Redpoint Ventures and True Ventures. Solo.io plans to use the funding to expand its go-to-market efforts, invest in product development, and expand its services and support offerings. 
"Solo has the concentration of deep expertise, customer commitment, and ability to execute that is unmatched by any other company in this area," said Idit Levine, founder and CEO of Solo.io. "This latest funding emphasizes that we are a safe, proven choice for enterprises looking to modernize their application network. Our company is now at an inflection point in terms of growth — and this investment will fuel our next level of team, product, and company expansion."
Futurex announces integration with TrueNAS 
The integration involves bringing TrueNAS Enterprise together with Futurex's Key Management Enterprise Server (KMES) Series 3 and Futurex's VirtuCrypt Enterprise Key Management. According to the companies, this integration will provide TrueNAS users with greater security, flexibility, and control. 
"Together with Futurex, we are giving TrueNAS users more cryptographic control of their data. TrueNAS encrypts the data via self-encrypting drives or OpenZFS dataset encryption, each with KMIP options. Futurex securely manages cryptographic keys with on-premises and cloud-based central key management solutions," said Morgan Littlewood, SVP product management at iXsystems.
Kentik raises $40 million in funding
The Series C funding round brings the network observability company's total funding to-date to $102 million. This round was led by Third Point Ventures, with participation from August Capital, Tahoma Ventures, DCVC, Engineering Capital, Vistara Growth, Golub Capital, Gaingels, and Delta-v Capital. 
It will use the new funds to expand its hiring efforts and fill open positions in engineering, marketing, operations, product management, and sales. 
"Kentik provides the only platform to unify full-stack observability for network, infrastructure, application and business operations teams. Tech economy leaders like Box, Dropbox, Zoom and hundreds more use Kentik to diagnose and prevent performance issues, optimize across infrastructure, and drive massive growth and customer satisfaction," said Avi Freedman, co-founder and CEO of Kentik. "This financing will help us accelerate investments in our platform as well as partner with other observability leaders to end the era of fragmented monitoring."