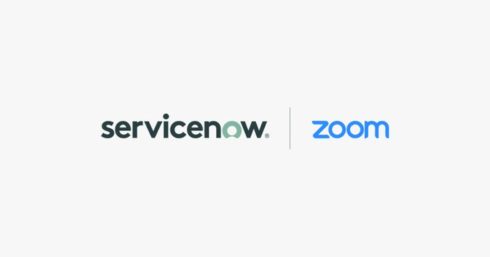 ServiceNow and Zoom have entered into a partnership to improve work-from-home experiences. Zoom will deploy ServiceNow's Now Platform, which includes new AIOps capabilities. In addition, Zoom will expand its implementation of ServiceNow's Customer Service Management (CSM), which it deployed in April. 
"Zoom has enabled employees across industries around the world to stay connected, and it's also a core piece of our own technology ecosystem," said Chris Bedi, ServiceNow's chief information officer. "Zoom's capabilities and easy‑to‑use interface have helped our employees stay productive, supporting seamless digital conversations with our customers. Going forward, with the addition of Zoom Phone, we're getting a head start on an even more robust experience with Zoom – one‑touch communication and collaboration features, plus Zoom‑connected conference rooms, giving our teams the best work‑anywhere experience."
Exabeam and Armis announce partnership
The partnership will enable them to provide better SIEM visibility for IoT devices. This will help security teams more easily and accurately monitor behavior of those devices for malicious activity. 
The integrated solution will import alerts and data from devices gathered by Armis into the Exabeam Security Management Platform (SMP). 
"Exabeam recognizes the importance of expanding SIEM to unmanaged and IoT devices, and integrating with a leading agentless device IoT security vendor will provide significant value for organizations that manage infrastructure, industrial facilities, manufacturing and smart cities," commented Trevor Daughney, vice president of product marketing at Exabeam. "By partnering with Armis, we help security teams improve their operational efficiency by automating the detection and investigation of attacks using IoT devices."
Avaya expands Device as a Service offering to new regions
This subscription offering provides customers with more flexibility over their communication devices. The company will be rolling out the plan to 12 new regions: Argentina, Australia, Colombia, Hong Kong, Japan, Mexico, Norway, Singapore, Switzerland, Taiwan, Thailand and the United Arab Emirates.
"The success of the Avaya Subscription program is the result of customers accelerating their digital transformation activities – including establishing a new 'all weather workforce' that can work securely from anywhere and adding technologies that enable them to better serve customers. They want the latest software and support at a price point that lets them more forward immediately, so that they can innovate when they have needs, with additional financial options," said Steve Brock, director of Avaya Subscription Marketing.