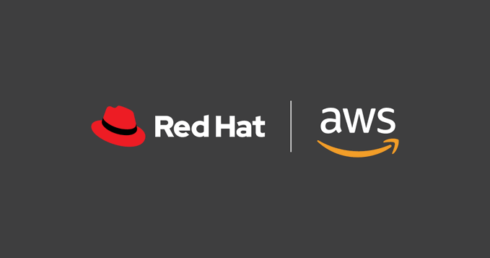 Red Hat has announced OpenShift is now available on AWS. Red Hat OpenShift on AWS (ROSA) will make it easier for OpenShift customers to build, scale, and manage containerized applications on AWS. 
Key benefits include the ability to use familiar APIs and tools, pay-as-you-go pricing, and the elimination of the need to manage two vendor relationships. 
"Red Hat OpenShift provides a common, open and enterprise-grade Kubernetes platform to span hybrid infrastructure, from a customer's physical datacenter to their operations in AWS," said Sathish Balakrishnan, vice president of Hosted Platforms at Red Hat. "ROSA provides a streamlined process for organizations that want to extend the power of Red Hat OpenShift in AWS without having to manage separate technology streams, enabling IT teams to focus on delivering value and not managing underlying infrastructure."
TruSTAR announces integration with ServiceNow 
The integration will enable customers to ingest, extract, enrich, normalize, prioritize, and take action security intelligence data from multiple sources to distribute information among teams, industry peers, and other data systems. 
TruSTAR believes this new offering will allow teams to reduce uncertainty, minimize false positives, and help accelerate detection and remediation of cyber threats and attacks. 
"The mission of data-centric security automation is to transform cyber intelligence to make it actionable for automation. TruSTAR's intelligence management integration with ServiceNow SIR platform is the perfect combination for enterprise security and IT operations leaders looking to streamline collaboration, accelerate their automation roadmap and show real improvement in their Mean-Time-to-Resolution," said Patrick Coughlin, CEO of TruSTAR.
Elastic announces new root cause analysis in Elastic Observability 
Elastic Observability 7.2's expanded capabilities include Elastic APM correlations, autoscaling, and support for ARM-based infrastructure. 
Elastic APM correlations analyzes and surfaces transactions with high latencies of errors, enabling customers to determine the next steps of their investigations and reduce mean time to resolution. It is currently being offered as a beta.