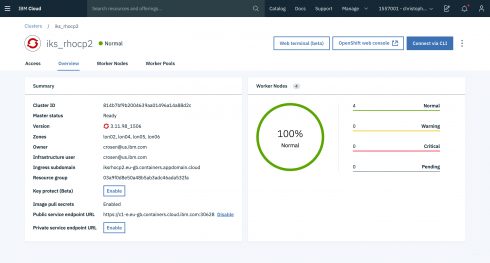 Following IBM's acquisition of Red Hat, IBM has optimized Red Hat OpenShift on its cloud service. Using Red Hat OpenShift on IBM Cloud, users will have a fast and secure way for deploying and managing container workloads.
In addition, users will be able to scale across IBM's data centers and regions and consistently monitor, log, and secure their applications.
TimeXtender introduces support for Microsoft capabilities in Discovery Hub
TimeXtender has introduced support for three Microsoft capabilities in Discovery Hub. Discovery Hub now supports public endpoints in Azure SQL Database Managed Instance, Hyperscale for Azure SQL Database, and Azure SQL Database serverless compute option.
"TimeXtender continues to invest in new capabilities for users of our Discovery Hub data management platform. With this latest upgrade, we've made further inroads as a leading solution provider for Microsoft Azure data platforms," said Heine Krog Iversen, CEO of TimeXtender. "All three of these new supported capabilities are very important for our customer base and for furthering our close alliance with Microsoft as one of their technology partners. This is significant as more and more businesses are turning to Azure for their enterprise computing needs and to Discovery Hub for building and managing their corporate data estates."
JumpCloud releases AD Sync
Directory as a service company JumpCloud has announced the release of AD Sync, which is an update to its Active Directory Integration feature. AD Sync allows for secure object writeback from endpoints connected through JumpCloud to Active Directory.
"In modern Active Directory-controlled environments, the 'domain' stretches well past the confines of a building's secure network. It stretches wherever an employee is on earth," said Greg Keller, chief strategy officer at JumpCloud. "The freedom of choice in computing resources, like a MacBook, is a key tenant of JumpCloud. Providing secure credential management to and from those Macs with AD, along with policy control and MFA are how we're enabling sysadmins to better secure their remote employees, all from the cloud, and without the need for VPNs to maintain that trusted bind with AD."