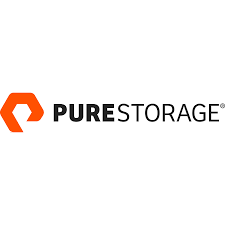 Pure Storage has announced new flexibility programs designed to help customers deal with shifting resource demands and new ways of working. 
Pure as-a-Service is a storage offering that bills customers based on usage, allowing customers to map and manage costs over time without being locked in a long-term contract. This offering is free for the first three months of use with a 12 month contract.
The company is also offering scalable Virtual Desktop Infrastructure (VDI) bundles and remote installation options.  
Ankura acquires UnitedLex' Managed Detection and Response (MDR) business
The acquisition will complement Ankura's existing security and privacy capabilities. It will also extend Ankura's Cyber Adversary Threat and Compromise Hunting services. 
"We are excited to welcome a pioneer in the development of MDR to the Ankura family," said Jessica Block, Ankura's senior managing director and data & technology business group leader. "This addition enables Ankura to deliver enhanced expert cybersecurity support and response services at a time when there is an increased demand for managed services designed to mitigate risk. As the global COVID-19 pandemic has shown us, the volume and velocity of cyber-attacks rise when the economy is disrupted and relationships with trusted, financially secure partners are key to managing risk in today's evolving cybersecurity landscape."
Turbonomic to host Turbo Live on 5/28
Turbo Live is a virtual conference of 15 interactive sessions geared towards helping companies maintain business resiliency. Speakers include leaders from AWS, IBM, Microsoft, SevOne, and Turbonomic. 
Specific topics to be addressed are how to ensure resiliency through Application Resource Management (ARM), leverage automation to deal with demand fluctuations, accelerate cloud native projects, plan for long-term remote workforce implications, enable network resilience in a remote-first world, and unify management for on premises, cloud, and cloud native applications.