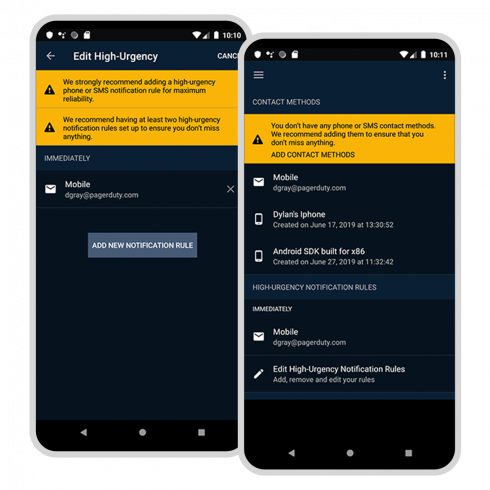 The August release of PagerDuty is now available. This release focuses on improvements to the mobile app, increases security, and analytics improvements.
Its mobile app now features the ability to snooze alert for more than 24 hours, configuration warnings, status updates for business services, and iPad layout improvements. It has improved platform security by introducing email domain restriction, which ensures that only users with authorized email domains can access PagerDuty sessions. In addition, it has added a new analytics scorecard search as well as the ability to subscribe and unsubscribe to scorecards.
StackRox Kubernetes Security Platform 2.5 now available
StackRox has announced the release of StackRox Kubernetes Security Platform 2.5. This new release introduces enhanced deployment and runtime controls. The company explained the new features will improve use cases such as vulnerability management, network segmentation, configuration management, and threat detection.
Enhanced security controls in this version include a Kubernetes network policy generator, automated process whitelisting, dynamic admission control, Kubernetes RBAC assessment, scoped access control, and improved offline deployment.
"Kubernetes provides the ideal foundation for us to provide robust, portable, and consistent security across on-premise, cloud, and hybrid infrastructure environments without creating additional operational risk," said Wei Lien Dang, co-founder and vice president of product at StackRox. "We're able to support our customers' needs for new security controls that are aligned with DevOps workflows and toolchains and are easy to implement at scale."
Wipro expands Google Cloud partnership
Consulting company Wipro has expanded its partnership with Google Cloud. This partnership is aimed at accelerating digital transformation for enterprises.
Wipro's Cloud Studio and Enterprise Digital Operations Center are now integrated with Velostrata, Google Kubernetes Engine, and other Google Cloud services. Wipro will also integrate with Anthos.