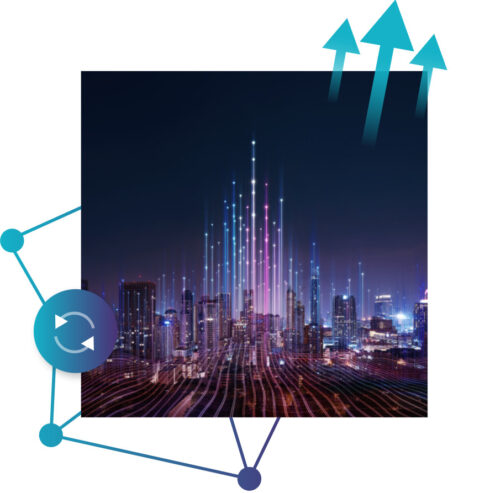 NS1 has announced a new solution that it hopes will help companies mitigate the effects of internet outages. It combines the company's DNS solutions, Filter Chain technology for rerouting traffic, and automation capabilities. 
"Internet infrastructure can be unpredictable, especially in the wake of a global pandemic that continues to drive unprecedented traffic and network congestion," said Kris Beevers, CEO of NS1. "Organizations are reliant on consistent connectivity and performance to ensure that systems and applications remain functional and that business moves forward. With NS1, companies gain peace of mind, knowing that in the event of an outage, they have the technology in place to keep systems and applications resilient."
Samsung develops new PCIe 5.0 SSD
With this new PM1743 SSD, Samsung has integrated its 6th gen V-NAND with the PCIe 5.0 interface. According to the company, PCIe 5.0 provides a bandwidth of 32 gigatransfers per second, which is double what PCIe 4.0 is capable of.
PM1743 also provides a sequential read speed of up to 13,000 megabytes per second and a random read speed of 2,500K input/output operations per second.  It is available in capacities from 1.92 to 15.36 terabytes, and in either a 2.5" or 3" form factor. 
OpenText has acquired Zix
Zix is a provider of SaaS-based email encryption, threat protection, and compliance cloud solutions. Its addition to OpenText will allow OpenText to expand its offerings of those capabilities to small and medium businesses (SMBs).
"Zix meaningfully expands our distribution capabilities with MSP partners, enhances our SMB offering and deepens our go-to-market relationship with Microsoft," said Mark J. Barrenechea, CEO and CTO of OpenText. "OpenText is committed to winning Information Management in both the Enterprise and SMB markets. We are targeting for Zix to be on our operating model within 12-18 months and as previously highlighted, once integrated, we expect Zix to be accretive to organic growth and margin dollars."