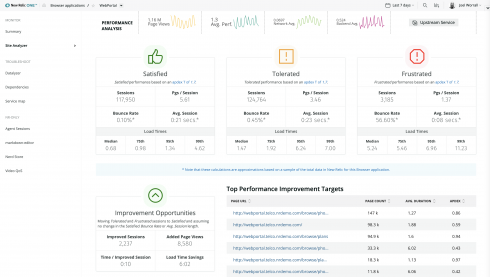 At its FutureStack conference in New York, New Relic unveiled new capabilities for its platform, including New Relic Logs, New Relic Traces, New Relic Metrics, and New Relic AI.
The company believes these new solutions will help "empower teams with the data they need to move faster and build better digital experiences." 
128 Technology raises $30 million in Series D funding
128 Technology has raised $30 million in Series D funding, bringing the company's total funding to $97.4 million. 
The company plans to use the funds to improve its virtual routing system, Session Smart. It will also invest in global customer growth and expand relationships with cloud providers, enterprises, and MSPs. 
Existing investors participated in the funding round, including the company's executive management and current employees, G20 Ventures, The Perkins Fund, and other individual investors. 
Datadog IPO begins
Datadog has announced the pricing for its IPO. The shares will begin trading today at $27.00 per share and will close on September 23. 
Datadog first announced it was filing for an IPO on August 23, 2019. 
Insite Software launches new PIM solution
Insite Software has announced the release of InsitePIM, a cloud-based product information management (PIM) solution to work with InsiteCommerce.
With InsitePIM, customers will be able to quickly create product catalogs and configure product data requirements, Insite Software explained. InsitePIM's key features include workflow management, data imports, data governance, product data management, and asset management.