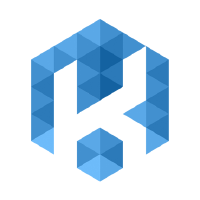 Following their acquisition of Docker last year, Mirantis has now acquired Kontena. Kontena is a tool that allows teams to deploy, run, monitor, and operate Kubernetes cluster and workloads. It is an open-source tool that is currently in use by a number of companies.
According to Mirantis, this acquisition should accelerate its roadmap in multi-cluster management, cluster visibility and insights, and tools for developers. It will also use the Kontena technology to improve the Kubernetes technology in Docker Enterprise.
Humio Bucket Storage now available
Humio has announced the release of Humio Bucket Storage. This solution will help organizations scale their cloud environments. It uses bucket storage to make cloud deployments less expensive, faster, and easier to run. 
Humio explained that the cost savings will help eliminate the concerns associated with storing large volumes of data long term.
"At Humio, we believe that all data is live data and the amount of data collected should never be limited. Humio now uses our new bucket storage for persistent data, removing the boundaries between live data and archiving data," said Morten Gram, EVP at Humio. "Our modern, index-free architecture combined with our high compression of data requires no re-ingesting or hydrating for customers to achieve 100% real-time observability on premise or in the cloud. And our scalability goes beyond just log ingestion by enabling users to increase data storage beyond petabytes. With 5-15x compression and the low cost of bucket storage, we are decreasing storage costs for our customers."
Tachyon 5.0 now available
1E has announced the release of Tachyon 5.0. This latest release introduces a holistic digital experience monitoring and remediation capability. IT practitioners will now be able to use Tachyon 5.0 to obtain visibility into the status of remote devices from a single dashboard. 
"IT teams are under tremendous pressure to support a positive employee experience in the digital workplace — where users require choice, want to work anywhere, and do meaningful work without interruptions," said Sumir Karayi, CEO at 1E. "With Tachyon 5.0, IT teams finally have a modern management tool specifically designed to support the employee digital experience; so IT can be proactive, responsive and respected throughout the organization."