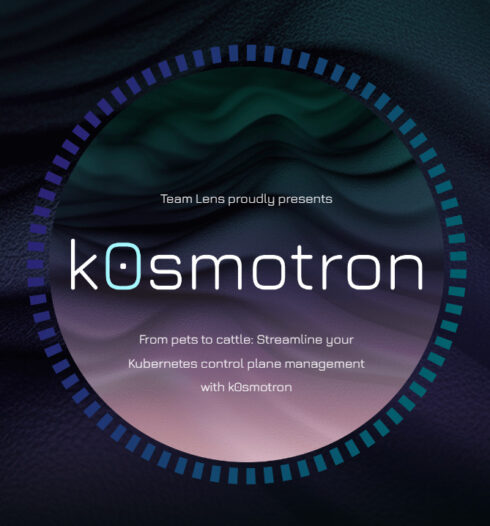 K0smotron is an open-source project for managing Kubernetes control planes. It was released earlier this week by the Kubernetes company Mirantis. 
The tool allows companies to rapidly provision Kubernetes control planes, and these control planes are also separated from worker nodes. According to Mirantis, this separation allows for provisioning of remote worker nodes, which supports use cases like smaller footprint edge, branch offices, and IoT. 
In addition, existing Kubernetes clusters can be managed with it, and new clusters can also be created within those existing ones. According to the project creators, this allows for scalability and flexibility when working with many clusters. 
Another feature of k0smotron is that worker nodes can be connected from any infrastructure.
"k0smotron is ideal for IoT applications where you want to centrally manage control planes and do so very efficiently, but where thousands of distributed worker nodes may need to run on remote, resource-poor devices with less-than-ideal network connectivity," said Miska Kaipiainen, vice president of engineering at Mirantis. "k0smotron is also great for more run-of-the-mill applications, like giving developers the ability to provision clusters on demand for themselves on a private cloud. We're now working with Kubernetes ClusterAPI to let k0smotron provision underlying virtual machines (VMs) and networks for itself in a fully-automated way, abstracting underlying infrastructure and creating a complete solution."