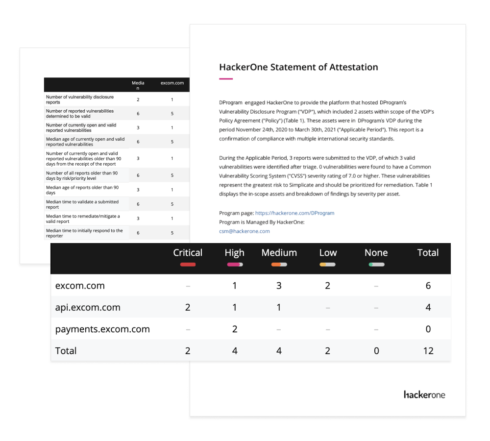 HackerOne has announced new capabilities for detecting and remediating cloud misconfigurations. 
HackerOne vulnerability insights provide a snapshot of risk at a certain point in time. The company also added advanced workflows, remediation guidance, attestation reports, embedded submission forms, custom fields to gather more data from researchers, hacker communication, and hacker collaboration. 
Redis Enterprise extends support to Google Cloud Anthos
This expansion will allow companies to build a data layer on on-premises, bare-metal, hybrid, and multi-cloud environments. Google customers will be able to download Redis Enterprise from the GKE Marketplace and be able to consolidate their billing through GKE. 
"We are excited to expand our offerings with Redis Labs to further accelerate customers' application modernization," said Nima Badiey, global head of the Anthos Partner Program. "Redis Enterprise on Google Anthos and GKE gives customers the ability to deploy and run workloads in a consistent environment of their choosing, all while taking advantage of cloud technologies and global cluster management."
Cisco AppDynamics adds five new locations
The new locations include Cape Town, South Africa; Hong Kong, China; London, England;  São Paulo, Brazil; and Singapore. This expansion will provide its regional customers with access to its observability solution. The Cisco AppDynamics observability platform will adhere to the local data regulations of each new area. 
"Enterprise organizations are now in a position where they must urgently transform their digital business strategies, and they need reliable SaaS platforms to do so at scale," said Vipul Shah, chief product officer of AppDynamics. "AppDynamics is committed to delivering superior digital experiences through our Business Observability platform, and the expansion of our SaaS presence will provide a level of SaaS coverage unmatched in our industry."