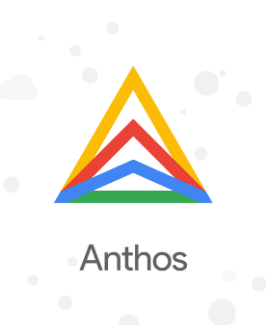 Google has made a number of new additions to its Anthos platform for running Kubernetes clusters in cloud and on-premises environments. 
It added Speech-to-Text On-Prem, which leverages Google's speech recognition models and provides full control over speech data to comply with data residency requirements
It also introduced Anthos attached clusters, which let admins manage Kubernetes clusters with the Anthos control plane. 
To improve security, Google also announced Anthos Identity Service, which extends existing identity solutions to work with Anthos workloads. 
More information is available here.
Fastly to acquire Signal Sciences
Fastly is an edge cloud platform, and Signal Sciences provides security for web applications and APIs. The acquisition will expand Fastly's edge security portfolio. 
Fastly will be acquiring the company for $775 million, split between $200 million in cash and $575 in Class A Common Stock. 
 "Fastly was founded to meet developers' need for greater visibility and control. Now, as the digital transformation movement continues to accelerate, DevOps teams are struggling with inadequate and inflexible security tools," said Joshua Bixby, chief executive officer of Fastly. "Together with Signal Sciences, we will give developers modern security tools designed for the way they work. This new solution will integrate with our Compute@Edge platform, accelerating the adoption of edge computing, while simultaneously solving for modern security challenges. We look forward to working with the talented team at Signal Sciences as we continue to innovate and deliver revolutionary security and edge-computing solutions together."
Cisco to acquire BabbleLabs
The intent of the acquisition is to improve Cisco's web conferencing software, Webex. BabbleLabs uses AI to distinguish human voices from background noises to improve call quality. 
"A great meeting experience starts with great audio," said Jeetu Patel, senior vice president and general manager, Cisco Security and Applications Business Unit. "We're thrilled to welcome BabbleLabs' team of highly skilled engineers. Their technology is going to provide our customers with yet another important innovation – automatically removing unwanted noise – to continue enabling exceptional Webex meeting experiences."