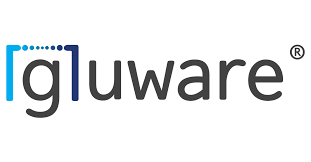 Gluware has announced new intelligent network automation capabilities for Cisco SD-WAN and Cisco Meraki. New capabilities include the ability to securely automate complex deployments, so customers will now be able to automate networks without significant time or resources to build infrastructure. 
"As more enterprises move to the public cloud, they find that legacy processes and tooling for network management become insufficient and unsafe. This leads to escalating costs, decreasing performance and increasing security vulnerabilities that could be easily solved by the right automation capabilities," said Jeff Gray, CEO and co-founder of Gluware. "We're releasing the new capabilities in Gluware 4.0 at Tech Field Day at Cisco Live today to extend the value of intelligent network automation from Gluware to the wider Cisco user community, offering a single unified automation layer for Cisco technologies in multi-vendor environments and public clouds that ensures network teams can mitigate the growing complexity of modern IT."
Threat Stack and Liquid Web announce partnership
Liquid Web customers will be able to use the Threat Stack Oversight Intrusion Detection System as an extra layer of security on their services. It will provide customers with real-time monitoring of user, process, network, and file behaviors. 
"Threat Stack is excited for this new partnership with Liquid Web. This collaboration will arm more organizations with the ability to achieve a sound security posture," said Brian M. Ahern, CEO, Threat Stack. "Liquid Web customers who will use Threat Stack's Oversight support will fill a necessary gap in detecting and remediating cyber threats in today's everchanging security landscape."
Ensono to acquire Amido
Amido is a cloud consulting group, and its addition will enable Ensono to bolster its ability to create and support purpose-build cloud applications. 
"It's wonderful to welcome Amido to the Ensono family," said Jeff VonDeylen, CEO of Ensono. "Our new relationship is founded on a strong set of shared values including a passion for innovation and delivering for the client. Looking ahead, Amido's expertise in cloud native consultancy and intelligent technologies will allow us to be the trusted end-to-end advisors for our clients. Together, with Amido, we can help businesses deliver on their technology vision, building the bridge to take them into the future."