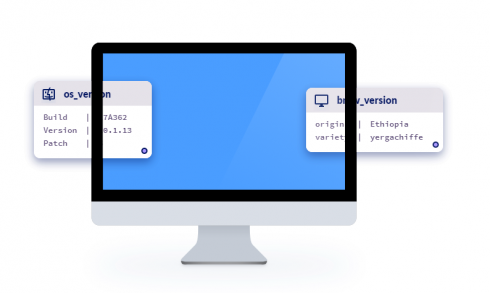 The Linux Foundation has revealed plans to form a new foundation that will support osquery,  a project that provides visibility into endpoints. The new foundation will be devoted to growing and maintaining a neutral community around the project.
According to the Linux Foundation, developers from Dactiv, Facebook, Google, Kolide, Trail of Bits, and Uptycs, among others, have already pledged support for the project under the new Foundation.
"osquery has fostered a lively and active community that continues to develop new capabilities and use cases based on the ability to monitor their infrastructure more easily. We are thrilled to see the growing engagement with this project, and we believe the creation of the osquery Foundation is the best next step to support the community's ongoing development and priorities," said Teddy Reed, an engineering manager at Facebook and longtime osquery contributor.
Datical introduces support for AWS and Postgres
Datical has announced that it now offers support for AWS and Postgres. This new support will allow organizations to build cloud-native applications in AWS or use PostgreSQL to move legacy apps to the cloud, the company explained.
"We are delivering a future-proof solution that strongly aligns with where our customers are headed in the long term," said Robert Reeves, CTO and co-founder of Datical. "Ultimately, we are dedicated to helping our customers build software better and faster, and enabling their success with Cloud is an essential component of that."
Cloudflare launches free Ethereum gateway
Cloudflare has announced a new free Ethereum gateway, giving users a secure way of accessing Ethereum. This news comes as part of the company's Distributed Web Gateway project that interneds to "expand the decentralized web ecosystem and enhance its reliability, speed and ease of use."
The company also announced other improvements to its InterPlanetary File System (IPFS) gateway, including automatic cache purge, beta testing for Orange-to-Orange, a subdomain-based gateway, session affinity, and connection to Pinata.
Keyfactor Code Assure now available
Digital identity manager Keyfactor has announced a new integration with technology company Thales. The companies will be combining Keyfactor's code signing platform with Thales' SafeNet Cloud HSM On-Demand.
The resulting product, Keyfactor Code Assure, will provide secure code signing for software vendors, app developers, IT organizations, and IoT device manufacturers. Code signing enables developers to digitally sign applications, drivers, and software, thus ensuring that users can verify if the publishers are authentic, Keyfactor explained.