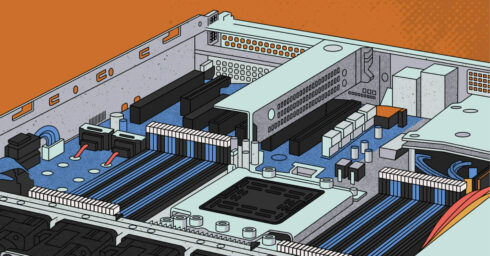 Equinix has announced new updates to Equinix Metal that will allow organizations to build and scale their SaaS offerings, modernize infrastructure, and facilitate hybrid multicloud architectures.
New features include the availability of next gen processors like 3rd Gen AMD EPYC, Ampere Altra, and 3rd Gen Intel Xeon Scalable processors; workload optimized servers; Nutanix Cloud Platform certification; and new operating system partners.
"As the world's digital infrastructure company, Equinix delivers foundational infrastructure across clouds and to the edge, interconnecting them all," said Zac Smith, managing director of Equinix Metal. "When customers combine this foundation with Equinix Metal's on-demand, state-of-the-art silicon and enterprise solutions alongside Equinix's efforts toward its goal of becoming climate-neutral globally by 2030, they no longer have to trade peace of mind for power and performance."
AgileBlue raises $2.25 million for its managed SOC platform
The company hopes to automate managed detection and response and be able to detect indicators of cyberattacks before a breach happens. 
The new funding was led by Kevin MacDonald, former CTO and co-CEO of BlackMountain Systems. 
"AgileBlue's innovative SOC-as-a-Service and XDR platform automates 24×7 managed detection and response in a world that sees ransomware and data breaches on a daily basis," MacDonald said. "We are thrilled to invest in AgileBlue as they innovate MDR, SOC and XDR for small and mid-size businesses globally."
HP releases patches for vulnerabilities in printers 
Security company F-Secure had discovered the vulnerabilities in over 150 of HP's multifunction printers (MFPs). The vulnerabilities allowed attackers to take control of devices, steal information, and infiltrate networks.
HP then published firmware updates for the affected devices. In order to secure MFPs, F-Secure also recommends limiting physical access to devices, segregating them in a separate firewall, using anti-tamper stickers, using locks to control access to internal hardware, following vendors' best practices for preventing unauthorized modifications to settings, and placing MFPs in CCTV-monitored areas.