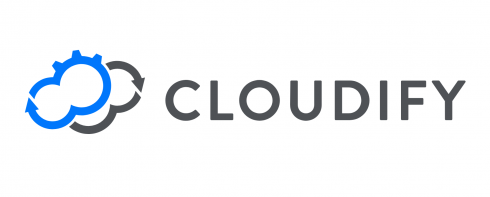 Network orchestration provider Cloudify has announced the release of version 4.6. According to the company, this version is built around providing a module service composition.
New features include scheduled and resumable workflows, an upgraded OpenStack plugin, a community plug-in contribution guide, and performance improvements.
Pulumi Crosswalk now available
Pulumi has announced a new framework that streamlines the process of deploying AWS applications and infrastructure. Pulumi Crosswalk will enable cloud engineers to use familiar tools to bring their ideas to production, while also bypassing some of the traditional barriers to modern cloud engineering.
"We made a big bet that general purpose languages would let us stand on the shoulders of giants and tap into decades of progress in engineering productivity," said Joe Duffy, co-founder and CEO of Pulumi. "Pulumi Crosswalk for AWS demonstrates that this bet is paying off. You can now eliminate boilerplate configuration, and accidental security problems, by leveraging a framework with built-in best practices so that, as cloud platforms evolve rapidly, your team can too. The productivity we're seeing teams realize with Crosswalk is unbelievable."
Edgewise Networks launches new microsegmentation platform
Edgewise Networks has launched a new platform that will enable one-click microsegmentation, helping organizations create and manage zero trust environments.
Edgewise also announced $11 million in funding. It will use the funding to expand its microsegmentation platform to meet growing customer demands.
MariaDB Enterprise Server 10.4 now available
MariaDB has announced the latest release of its Enterprise Server. Also known as "Restful Nights," MariaDB Enterprise Server 10.4 adds functionality for enterprises trying to scale MariaDB and adds new levels of testing.
"The new version of MariaDB Server is a hardened database that transforms open source into enterprise open source," said Max Mether, VP of server product management for MariaDB Corporation. "We worked closely with our customers to add the features and quality they need to run in the most demanding production environments out-of-the-box. With MariaDB Enterprise Server, we're focused on top-notch quality, comprehensive security, fast bug fixes and features that let our customers run at internet-scale performance without downtime."
CloudFabrix announces new SaaS offering for rapid adoption of AIOps
CloudFabrix has announced a new SaaS offering that will enable organizations to more rapidly adopt AIOps. The CloudFabrix Digital Intelligence Suite currently offers apps for hybrid IT monitoring and analytics; log, event, and security analytics; IT lifecycle analytics; and AI/ML. More apps will be released in the future.
"We see sustained interest in AIOps adoption and AI capabilities among Enterprise IT teams, and we believe our new Digital Intelligence Apps as a Service will further accelerate this adoption. Our aim is to provide our customers with more flexible and easier options to make data driven decisions faster with these new SaaS offerings. We strongly believe that software vendors need to make it easy for enterprises to adopt AI/ML technologies and reduce time to value. Our modular Apps architecture model offers self-contained AI powered Apps that can provide a turnkey experience as well as a clear incremental path to transform to data driven IT," said Raju Datla, CEO of CloudFabrix.