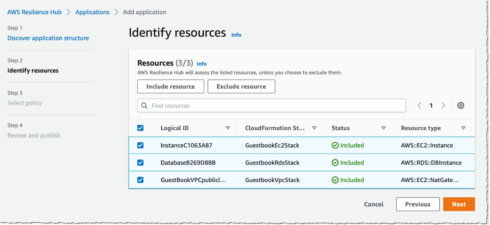 Amazon has announced the AWS Resilience Hub, which allows IT teams to define, track, and manage the resilience of applications. It lets teams define Recovery Time Objectives (RTO) and Recovery Point Objectives (RPO) for applications, assesses whether the application's configuration meets requirements, and provides a resilience score and recommendations. 
The AWS Resilience Hub can be managed through the AWS Management Console, giving users a single place from which to run assessments, execute tests, and configure alerts, according to Amazon. 
Freshworks announces new Freshservice capabilities
New capabilities include on-call management and automated alert grouping. On-call management allows IT to immediately respond to incidents and facilitates better collaboration between IT and other teams. Automated alert grouping uses machine learning to identify and prioritize issues, helping to reduce alert noise. 
According to Freshworks, these new capabilities will allow IT teams to focus more on determining root causes and less on manually spotting alerts or creating tickets in their service desks.
"In a world of hybrid working environments with distributed IT teams, the need for systems that ensure service availability has never been higher," said Prakash Ramumurthy, chief product officer at Freshworks. "By unifying major incident response and IT service request management in one easy to use system, we're expanding our footprint in a market where modern affordable applications differentiate us amid a sea of costly and complex third-party software." 
CWS and Fugue partner on policy as code enforcement
The partnership will enable faster delivery of secure code infrastructure. CWS will leverage Fugue's SaaS platform, which secures cloud infrastructure at all stages of the software development life cycle. 
"Time and again we see critical cloud initiatives get bogged down in time-consuming enterprise security processes that kill development velocity," said Rajat Sharma, founder of CWS. "After evaluating a number of tools, Fugue was the only one that addressed cloud security end-to-end using the same set of policies, reducing delivery times for security-critical cloud infrastructure from months to days and requiring only a fraction of the engineering investment previously needed."