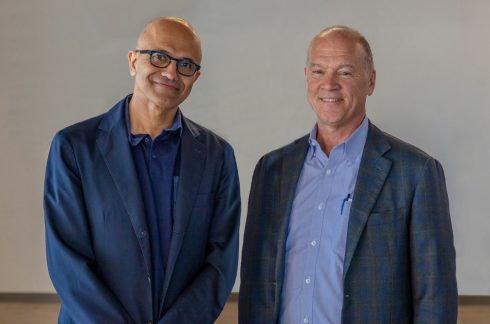 AT&T and Microsoft have entered into an alliance for delivering innovation using cloud, AI, and 5G. Microsoft will provide AT&T employees with its productivity and collaboration tools, while Microsoft will get access to AT&T's 5G network to design, test, and build edge computing capabilities.
"AT&T is at the forefront of defining how advances in technology, including 5G and edge computing, will transform every aspect of work and life," said Satya Nadella, CEO, Microsoft. "The world's leading companies run on our cloud, and we are delighted that AT&T chose Microsoft to accelerate its innovation. Together, we will apply the power of Azure and Microsoft 365 to transform the way AT&T's workforce collaborates and to shape the future of media and communications for people everywhere."
ExxonMobil and six other companies work to advance Open Process Automation
ExxonMobil has signed a collaboration agreement with six different companies to accelerate the development of Open Process Automation (OPA).
The companies included in the agreement are Aramco Services Company, BASF, ConocoPhillips Company, The Dow Chemical Company, ExxonMobil Research and Engineering Company, Georgia-Pacific LLC and Linde PLC.
Together, they are developing a test bed that will be the foundation for testing the performance and operation of components and standards. The results from the testing will be shared with collaboration partners and will lead to independent field trials.
Insight Connected Suite for IoT launches 
Insight Enterprises has announced the launch of Insight Connected Suite, which is a fully managed IoT solution. The solution will solve common challenges of IoT, such as managing and analyzing remote data sources, connecting disparate IoT point solutions, and preserving public safety.
"Complex problems don't have to translate into complicated and costly answers," said Jeff Dodge, director of digital innovation at Insight. "We see many aspects of our clients' businesses that are getting smart, yet they're not in the business of collectively managing these different smart solutions. They need one way to procure, deploy, integrate, manage and support their entire portfolio of IoT devices while solving for common challenges like low connectivity in remote areas or translating different data sources into collective intelligence that produces greater results for the business. Insight Connected Suite is that end-to-end solution."