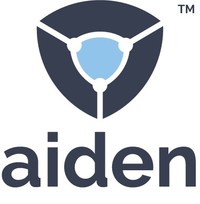 Aiden emerged from stealth today with the release of its DevOps for Windows solution, which will enable companies to automate their endpoint management processes. According to the company, its solutions will help bridge the gap between security and IT and enable teams to patch and deploy software, firmware, and drivers to Windows devices. 
"IT teams everywhere are overwhelmed with an increasing velocity of attacks that exploit vulnerabilities while upkeep is dominating the priority list," said Joshua Aaron, CEO of Aiden. "Our goal is to liberate IT teams from painstaking, yet critical, maintenance work and to make every company more efficient, secure, and compliant in the process."
HighByte Intelligence Hub version 1.4 now available 
The DataOps solution enables operations technology teams to merge, prepare, and deliver information between IT systems without having to write code. Version 1.4 adds support for multi-value sets of data, a broader range of disparate data sources, flow consolidation, and more security features.
"This release focused on meeting the needs of our customers and partners with a more sophisticated solution that can handle complex data," said Tony Paine, CEO of HighByte. "HighByte Intelligence Hub is ready to support Edge-to-Cloud and Cloud-to-Edge use cases."
VMware expands container workload protection
The new capabilities will help those working with containerized applications increase visibility, ensure compliance, and enhance security from build to production. 
VMware's cloud workload protection portfolio now includes a security posture dashboard, container image scanning and hardening, prioritized risk assessment, and compliance policy automation. 
"Containers and Kubernetes are enabling organizations to develop and modernize applications faster than ever, but the innovation is also expanding the attack surface," said Patrick Morley, senior vice president and general manager, Security Business Unit, VMware. "Our solution extends security to containers and Kubernetes to deliver one of the industry's most comprehensive cloud workload protection platforms. With security built into the development and deployment of applications, we are bridging the gap between the SOC and DevOps teams to help our customers reduce the risks that come with running containers across clouds."