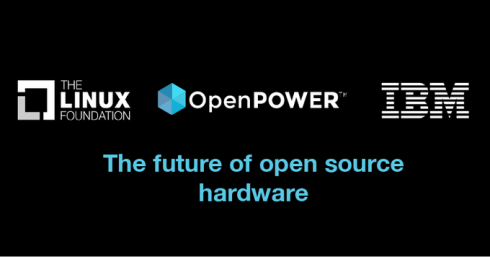 IBM has announced the OpenPOWER Foundation will move under the Linux Foundation. The foundation believes in collaboration with the open-source community to advance open hadware technology and accelerate opportunity. 
In addition, the company is opening the POWER Instructuion Set Architecture to help hardware and software work together on POWER.
IBM will also contribute other technologies including a softcore implementation of the POWER ISA, as well as reference designs for the architecture-agnostic Open Coherent Accelerator Processor Interface (OpenCAPI) and the Open Memory Interface (OMI)
"Back in 2013 we were excited to see that IBM took the first steps in opening the company's POWER architecture," said Jim Zemlin, executive director of the Linux Foundation. "The Linux Foundation itself has seen rising interest in open hardware communities and working with OpenPOWER Foundation will continue to make the OpenPOWER and open hardware technologies available to a growing, global audience."
Storj Labs announces beta release of V3 software and Tardigrade
With the release of the beta V3 software, Storj Labs is also announcing its beta for the decentralized cloud storage service Tardigrade. The service is built on V3 and designed to provide a place where users can obtain cloud object storage services. 
"The $80 billion cloud storage industry is demanding new innovative solutions that lower costs and radically improve security and privacy, without sacrificing performance and reliability. V3 and Tardigrade will change the paradigm for object storage in the cloud," said Ben Golub, Storj Labs executive chairman, and Interim CEO. "Today's release allows our partners, customers, and users to evaluate decentralized cloud storage by running their enterprise applications and services on a production-like network. We're excited to see how our Open Source Partner Program members and other customers adopt and utilize Tardigrade to innovate their product offerings."
The V3 network is designed to be more scalable, performant, and decentralized with a focus on performance, availability and reliability. 
Cloud-native Sisense released
As part of its Q3 2019 product release, Sisense has revealed its newly architecture cloud-native analytics platform. The release also features AI exploration. New augmented analytics capabilities that provide deeper insights into KPIs and underlying data behaviors. 
"Every analytics builder stands to gain from the significant improvements available in Sisense," said Harry Glaser, CMO at Sisense. "Today's release empowers business users to explore and answer questions they didn't even know they had, while also enhancing the experience for data engineers and developers who need to more rapidly build, embed and deploy analytic apps."