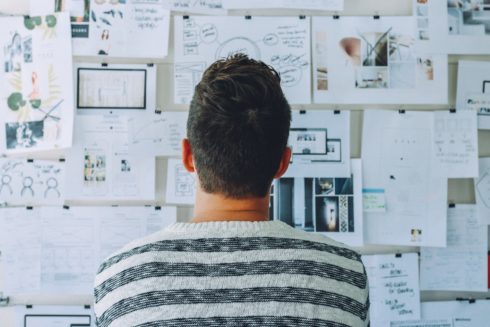 While it's unlikely many people could have predicted how IT operations would transform in 2020, many thought leaders are looking forward to how the "new normal" will impact IT trends in 2021 and beyond. Many predictions for 2021 build off of the massive digital transformation that companies have already undergone this year.
Here are a few highlights of those predictions of what to expect next year: 
Nichole Kelly, VP of growth, Windward Consulting Group
IT leaders must focus on developing soft skills like compassion, empathy and emotional intelligence when managing teams in a remote infrastructure. Employees are dealing with a vast array of challenges related to the pandemic that require more flexibility and understanding from their leaders. Special considerations should be made not only for parents, but also for caretakers of vulnerable populations and those who have multiple family members working from home in small spaces. 
Tim Armandpour, SVP of engineering, PagerDuty
AI isn't taking over — it's getting a new job description: copilot. CIOs looking to AI to run their organizations on autopilot (hoping to improve their bottom line) are doomed to fail. Rather than taking over control, AI is going to take care of day-to-day repetitive tasks and keep the system running so developers can focus on more creative, intangible processes.
Sendur Sellakumar, SVP of cloud, Splunk
Successful organizations will blur (or erase) the line between ITOps and DevOps. People say the DevOps movement is a transformation and a journey; I actually don't think it's a journey. Instead, I think it's a different way of adopting, and it increases the heterogeneity of the operating model for our companies. In other words, for most organizations, DevOps has to coexist with traditional IT operations.
Clara Angotti, president of migration automation provider Next Pathway
We predict that cloud services will grow at a rate of 40% as companies will drive to re-platform in order to be more nimble, cost-effective and customer-driven. The movement to the cloud will be seen as a 'must-have' for every company. The growth of cloud offerings will make it easier and cheaper for all companies, large and small, to take advantage of the cloud. Companies will evolve from a "cloud-first" strategy to a "cloud-only" strategy, ensuring that operational efficiencies are realized along with better access to information and more meaningful insights to key data.
Raj Verma, CEO of SingleStore
The next big tsunami of data that's going to the cloud is going to be operational data–created via the marriage of historical data with real-time data to provide real-time insights–or what we call the data of Now. This data deluge will be many times bigger than what we've seen in the past. However, the unique economics will not allow for a fourth or a fifth cloud provider. That means that $40-50 billion of workloads now on incumbent technologies like IBM Cloud, Oracle Cloud and SAP Cloud will migrate to the top three cloud providers. 
Tsvi Korren, Field CTO, Aqua Security
The "Big 3" cloud platform providers – Amazon, Microsoft, Google – are poised to put even more distance between themselves and all other competitors by extending into the on-prem datacenter and taking over the management plane and automation. At the same time, there will be greater tension between organizations trying to gain pricing leverage through a multi cloud strategy, and cloud providers introducing "sticky" added value features that create a degree of lock-in.
Ty Amell, CTO of AppDynamics
As demand for digital apps and services grows, IT leaders must now be able to connect observability to business outcomes.
The past year has put enormous pressure on teams across industries. 2021 will be the year of observability as companies continue to develop more complex IT systems and expand their technology infrastructures. Using observability solutions will enable IT teams to cut through the noise and focus on the performance issues that have the biggest impact on the business.
Eric Raab, SVP, Engineering and Product, ibi
IoT adoption in the enterprise will heat up more than ever. In light of the pandemic's impacts on business, enterprises will be looking for new or additional ways to increase the speed to decision making in 2021. IoT can play a role in this. From a BI standpoint, the challenge is to recognize that IoT has different data models that need to be accommodated, like performance over time. Reducing the lag time between data production and operations will be key. The smartest organizations will realize that they can't simply spend money on this, but instead need to be strategic to create new data models that share thoughtful insights. 
Tobi Knaup, Co-Founder and CEO of D2iQ, and Deepak Goel, CTO of D2iQ
As 5G becomes more ubiquitous, we will see edge computing power many new innovations, including autonomous driving, drones, mobile gaming and more. Applications built with Kubernetes are best equipped to take advantage of the new opportunities offered by 5G. While the rollout of 4G networks gave birth to innovations such as Lyft and Pokémon Go, Kubernetes will be the engine behind the next generation of life-changing mobile applications.
Emrah Samdan, VP of Product, Thundra
The software systems are much more distributed for the sake of speed and resilience but it makes them much more complicated to understand the issues when faced in production. Applications are not owned by siloed teams of developers and ops folks in modern applications. The notion of "you build it you run it" forces developers to take the responsibility of the production application and guarantee the availability.
For this reason, I expect the acceleration of "shift left" in observability tools and practices. It won't be surprising to see application teams taking observability seriously in the pre-production phase. We are also about to see a persona change of the users of observability tools. Instead of ops folks and their discipline of understanding issues metric charts and log files, distributed tracing tools and production debugging will become much handier for developers both before and after production. 
Observability, in my opinion, will also be helpful in CI/CD. On top of running the unit and integration tests, developers will be able to see the potential impact of the changes to production before the change is still under review. It's particularly important for distributed architectures as the impact on downstream services and other parts of the software can stay unnoticed before pushing into production. For this reason, application teams will find ways of embedding observability tooling as a part of their CI/CD process.