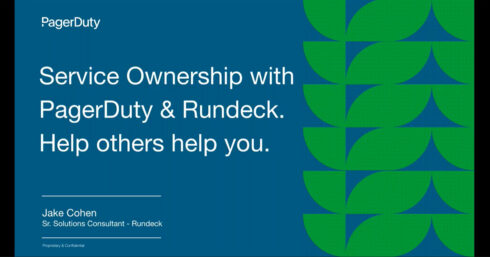 Many organizations are moving to an operations model that focuses more on service ownership, where developers or operators take responsibility for their code or services throughout the application life cycle. 
According to Jake Cohen, senior solutions consultant for PagerDuty, during a webinar on ITOps Times, there are a number of reasons to move to an operations model like this. It can result in higher quality software and more resilient systems as well as facilitate greater collaboration before different teams. 
In a service ownership model, developers work closely together with product managers to understand the end goal of the user experience, are involved in discussions around infrastructure architecture, and are responsible for defining and monitoring processes around infrastructure and deployment, to name a few. 
In addition, they might be responsible for responding to service calls and might be part of an on call team or rotations. 
"At the end of the day, what's clear is that service owners have become far more involved with the production operations of their services and in the end, they're responsible for far more than just developing and maintaining code," said Cohen.
Cohen believes that one of the key ingredients to move to this type of operating model is to be able to page the right people at the right time. 
Another important element of successfully being able to limit the amount of service disruptions is to have an automation system in place. 
One challenge to automation though is that often the tooling that is used by one group might not be accessible to another. This might be because of compliance and security reasons, a lack of familiarity with or knowledge of different tools between teams, or it might just be because they don't have the proper mechanisms in place to facilitate this. 
"And so you see, what we call the automation gap, which is that in a journey to full service ownership, there are typically barriers to getting there," said Cohen.
---
For more information on implementing service ownership and how PagerDuty's Rundeck Runbook Automation can help companies overcome those barriers to automation, watch the webinar, "Accelerate the Adoption of 'You Build it, You Own it' with Self-Service Operations," available now.