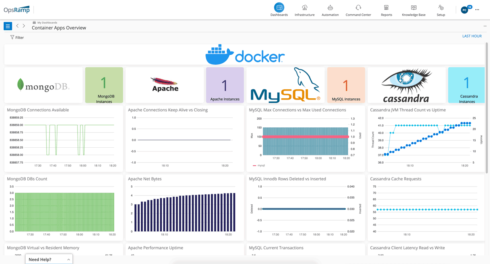 OpsRamp is releasing its Fall 2020 update with a new user experience and dashboards designed to make it easier for IT operations teams to resolve issues. 
When the company looked at how IT operation teams were driving digital transformation during these uncertain times, it found that IT teams were a strategic differentiator with businesses increasing their annual technology spend. Front and center for IT budgets included security and compliance, remote work and collaboration, public and multi-cloud infrastructure, and monitoring and management. 
"Organizations that fail to make sound IT investments in this critical phase will lose customer mindshare, fall behind their competition, and slowly become irrelevant in a global economy that is delivering disproportionate returns for digital leaders. What does stand out is the number of companies hiring financial managers to help IT teams justify new technology. Reckless spending on the latest shiny tech toy is being replaced by thoughtful, data-driven decision making, which bodes well for the entire industry," Varma Kunaparaju, CEO of OpsRamp.
The Fall 2020 release aims to expand support necessary for IT success. Highlights include seamless onboarding of cloud and cloud-native resources, a new user experience with advanced dashboards and metrics, and an expansion of IT automation. 
For discovery and monitoring, the release adds a redesigned UX, a new interface, and a new dashboarding model based on the Prometheus Query Language. Expanded container and cloud monitoring support includes the ability to detect and monitor apps running in containerized workflows as well as deeper performance insights. 
For remediation and automation, the release includes human interaction for automated flowflows, automated workflow auto-suggestions and workflow management capabilities. 
"A brand new user experience in the OpsRamp Fall 2020 Release will empower IT operations teams to work smartly and efficiently as well as deliver resilient technology services for their end-users," says Ciaran Byrne, vice president of product management at OpsRamp. "Enterprises have ramped up investments in the public cloud during 2020 to be cost efficient and more agile during a recession. With our new capabilities for cloud monitoring and process automation, CIOs can focus on post-pandemic recovery efforts."