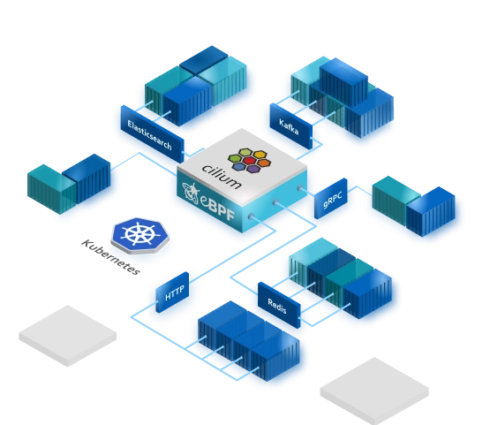 Isovalent has launched with $29 million in Series A funding to help companies connect, observe, and secure applications with Cilium, which is an eBPF-based networking, security, and observability tool. 
Cilium's approach to networking frees applications from outdated techniques that place limits on the agility that is needed to adopt Kubernetes and other cloud-native technologies. 
Isovalent was co-founded by the co-creator of the Cilium project Thomas Graf. Isovalent's other co-founder and CEO is Dan Wendlandt. Together, the two saw that enterprises could use Cilium to realize the potential of using software to connect, observe, and secure applications. 
"Cloud-native techniques enable agility, flexibility and responsiveness at a scale that enterprises find compelling, particularly as they strive to meet the demands of modern customers but legacy approaches to networking, observability and security aren't able to keep up. Cilium completely avoids these problems with its eBPF-based approach. Because eBPF sits at the Linux kernel level, Cilium can leverage the programmability of eBPF to make the Linux operating system Kubernetes-aware and provide a true cloud-native implementation instead of relying on outdated technology such as iptables or other IP/port-based approaches," said Graf.
The Series A funding round was led by Andreessen Horowitz and Google with participation from Cisco Investments. 
"I have spent my entire career in this space, and the North Star has always been to go beyond IPs + ports and build networking visibility and security at a layer that is aligned with how developers, operations and security think about their applications and data. Until just recently, the technology did not exist. All of that changed with Kubernetes and eBPF. Dan and Thomas have put together the best team in the industry and given the traction around Cilium, they are well on their way to upending the world of networking yet again," said Martin Casado, partner at Andreessen Horowitz, board member of Isovalent and the founder of Nicira.