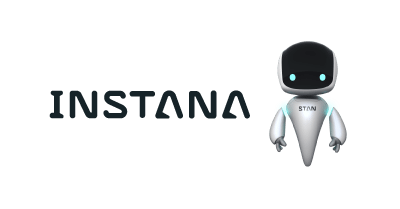 Instana announced a new integration with Splunk IT Service Intelligence (ITSI), to solve challenges that can arise as organizations embrace a Continuous Integration and Delivery (CI/CD) application delivery strategy. The new Instana App delivers integrated access to Instana's full-stack infrastructure and application monitoring information for Splunk users. Connected directly to Splunk ITSI, the Instana App for Splunk delivers Instana's performance and configuration data, as well as events and automatic analysis of service issues.
"As organizations implement a CI/CD strategy, the continuous change of code and infrastructure causes performance visibility gaps in their dynamic microservice applications," said Pete Abrams, Instana co-founder and COO. "Instana's integration with Splunk goes beyond performance data to include application delivery events, service issues and problem analysis – which all become part of the integrated analysis with Splunk."
Instana's automatic application monitoring solution discovers application infrastructure and service components, deploys monitoring sensors for the application's technology stack, traces all application requests – without requiring any human configuration or even application restarts. The solution detects changes in the application environment in real-time, adjusting its own models and visualizing the changes and impacts to users in seconds.
Available today on Splunkbase, the new Instana integration provides Splunk users with the most complete data and analytics to achieve observability of dynamic applications, allowing correlation of Instana's data with other data in Splunk.
When service issues occur, automatic analysis takes over, leveraging AI and machine learning to isolate any issues, identify the probable cause of the problem and show users where to start their investigation. Service incidents, correlated events and the probable triggering event are all part of the information sent from Instana to Splunk ITSI.
"There are two related constants in today's IT Operations environment – new technologies emerge and as they're adopted, application complexity scales," said Nancy Gohring, senior analyst for application and infrastructure performance at 451 Research. "The typical result is chaos for IT Operations, especially in the area of performance management. However, new tools and processes are available that maximize visibility while providing immediate feedback to the whole application delivery organization. The outcome is enabling teams to quickly identify and solve problems, even in these dynamic and complex environments."
The Instana App provides unique value to Splunk ITSI customers via out-of-the-box APM and End User monitoring KPIs that enable faster MTTR, reduced downtime and increased productivity for DevOps teams. Unique functionality includes:
Application service metrics, including KPIs
Performance Data for the full application stack, including infrastructure
Flexibility to funnel any Instana metric into Splunk, including rich event data and problem resolution recommendations
With this broad set of combined performance data, event data, incident information and recommendations of where to look and how to resolve issues, AI Ops is becoming a reality.