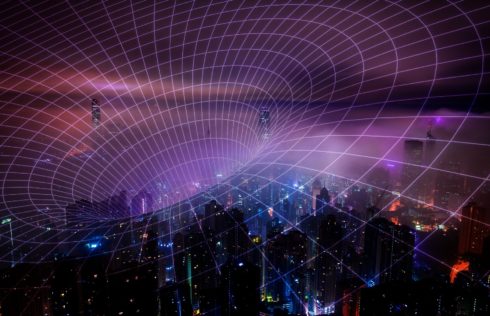 HPE has announced a new initiative to help simplify the management of large-scale geographically distributed physical infrastructure deployments. The Open Distributed Infrastructure Management initiative will help eliminate or reduce some of the complexities associated with rolling out 5G networks equipped with infrastructure from multiple vendors.
"5G and Edge Computing industry initiatives will require large-scale and geographically distributed multivendor infrastructure deployments that can only be cost effectively realized with infrastructure-as-code automation," said Claus Pedersen, VP, Telco Infrastructure Solutions at HPE. "The Open Distributed Infrastructure Management initiative tackles network scalability challenges and the costs associated with vendor lock-in by enabling multivendor infrastructure deployments, the centralized deployment of standards-based fault and configuration management, and the aggregation of resource-specific status information."
HPE is launching this initiative alongside Intel, and companies such as AMI, Apstra, Red Hat, Tech Mahindra, and World Wide Technology have also shown their support. HPE and Intel plan to initiate a project under the Linux Foundation to further develop this initiative. 
RELATED CONTENT:
Intel announces new hardware and software to unlock full potential of 5G
What developers need to know about 5G applications
According to HPE, the rollout of this initiative is aligned with the company's current investment in "accelerating industry alignment through open source innovation." 
The company hopes that the Open Distributed Infrastructure Management initiative will help unleash the full potential of 5G at the network core, edge, and in the enterprise. 
"Infrastructure management and orchestration can benefit from common open source building blocks including APIs and data models," said Dan Rodriguez, Corporate VP and GM of Intel's Network Platforms Group. "The ODIM initiative builds upon the work we have done with HPE on top of Redfish and will ultimately help Communications Service Providers and Enterprises discover and unleash the full potential of the underlying technologies in their distributed deployments."