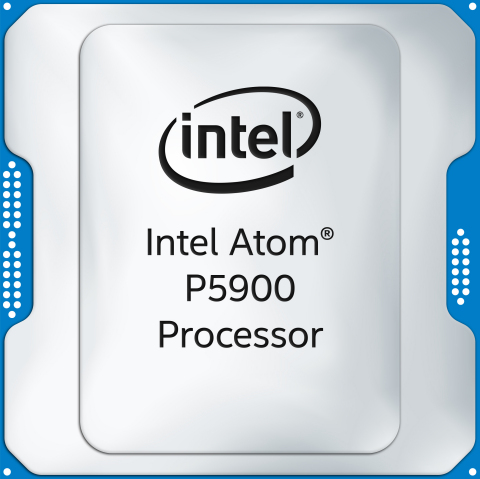 Intel is on a mission to drive the transformation of network infrastructure that is necessary to unlock the full potential of 5G. The company has announced a number of new software and hardware in order to achieve this.
"As the industry makes the transition to 5G, we continue to see network infrastructure as the most significant opportunity, representing a $25 billion silicon opportunity by 2023," said Navin Shenoy, executive vice president and general manager of the data platform group at Intel. "By offering customers the fastest and most effective path to design, deliver and deploy 5G solutions across core, edge and access, we are poised to expand our leading silicon position in this growing market."
One of the key announcements is of the Intel Atom P5900. This is a 10nm system-on-a-chip (SoC) for wireless base systems. According to Intel, these are critical early deployment targets for 5G. 
Intel also announced second generation Intel Xeon Scalable processors. These will provide 36% more performance, and on average, 42% more performance per dollar than previous generation processors. 
Intel is also releasing Diamond Mesa, which is a "structured ASIC for 5G network acceleration." According to the company, this solution is designed to complement Intel's portfolio of processors and FPGAs. Diamond Mesa is currently available to early access customers.
In addition, it announced a new network-optimized Ethernet NIC. The Intel Ethernet 700 series provides GPS-based cross-network synchronization with Hardware-Enhance Precision Time Protocol (PTP). According to Intel, having accurate time synchronization is one way to address the latency challenge in 5G networks. 
On the software front, the company has improved its edge computing toolkits. Its OpenNESS now supports 5GNR and Enhanced Platform Awareness deployments. This will help provide customers with more flexibility when deploying edge microservices.