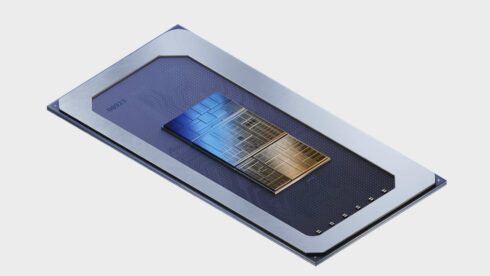 Intel Innovation 2023 took place over the past few days, resulting in several news announcements from Intel, including the latest innovations in its hardware and how it plans to incorporate AI across its ecosystem.
"AI represents a generational shift, giving rise to a new era of global expansion where computing is even more foundational to a better future for all," said Pat Gelsinger, CEO of Intel. "For developers, this creates massive societal and business opportunities to push the boundaries of what's possible, to create solutions to the world's biggest challenges and to improve the life of every person on the planet."
Here are some of the highlights from the event:
Advances in silicon, packaging, and multi-chiplet solutions
This is part of Intel's "five-nodes-in-four-years" initiative, which Gelsinger committed to in 2021. At the event, Gelsinger gave the update that Intel 7 is in manufacturing, Intel 4 is manufacturing-ready, and Intel 3 is on track to be manufacturing-ready by the end of the year, indicating that this plan is on track.
He showcased the Intel 20A, which will be the first process node that incorporates PowerView, which is a power delivery technology, and the new transistor design RibbonFET. He also said that Intel 18A, which also uses those technologies, will be manufacturing-ready by the second half of 2024. 
The company has also improved its packaging with the invention of glass substrates. Intel explained that this innovation will allow for scaling of transistors on a package, which will be important in meeting the performance needs of AI workloads. 
Intel also showed off a test chip that was built using Universal Chiplet Interconnect Express (UCIe), which allows chiplets from different vendors to work together. 
AI PC, powered by Intel Core Ultra processors
This new PC experience will allow for efficient AI acceleration and local inference on PCs. Intel Core Ultra processors (also codenamed as Meteor Lake) include an integrated neutral processing unit. They also include graphics by the new Intel Arc GPU. These processors are set to be released on December 14th. 
"AI will fundamentally transform, reshape and restructure the PC experience – unleashing personal productivity and creativity through the power of the cloud and PC working together," Gelsinger said. "We are ushering in a new age of the AI PC."
Intel Developer Cloud is generally available
The Intel Developer Cloud provides developers with access to Intel's latest hardware platforms, including the 5th Gen Intel Xeon Scalable process and Intel Data Center GPU Max Series 1100 and 1550. 
Developers can use the platform to build, test, and optimize AI and HPC apps, as well as run AI training, model optimization, and inference workloads. 
Project Strata coming in 2024
Project Strata is an edge-native software platform that provides modular building blocks, premium service, and support offerings. It allows developers to build, deploy, run, manage, connect, and secure edge applications.
According to Intel, Project Strata is a "horizontal approach to scaling the needed infrastructure for the intelligent edge and hybrid AI and will bring together an ecosystem of Intel and third-party vertical applications."