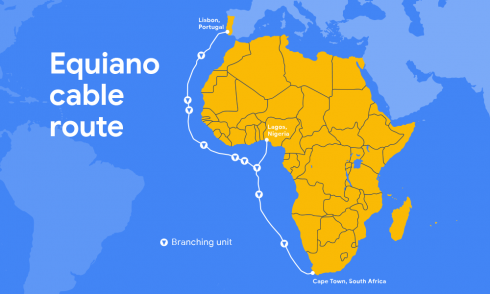 Google is trying to make the world more connected with the announcement of a new subsea cable that will connect Africa and Europe.
The new cable, Equiano, is entirely funded by Google, and the third international cable that it has funded entirely on its own. Equiano is also the 14th subsea cable that Google has invested in.
Following Google's tradition of naming its cable after important historical figures, this cable is named for Olaudah Equiano. Equiano was a Nigerian-born writer and abolitionist, who was enslaved when he was a child.
According to Google, the Equiano cable is the first subsea cable that utilizes fiber-pair level switching, rather than wavelength-level switching, with is the traditional method. This is beneficial because it will make it easier for Google to add and reallocate cable capacity to different locations based on need.
In addition, Equiano offers about 20 times more capacity than the previous cable built in the region.
The first phase of the project, which will connect South Africa and Portugal, should be completed sometime in 2021.
"Between 2016 and 2018, Google invested US$47 billion in capex, which includes investment in improving our global infrastructure. Equiano will further enhance the world's highest capacity and best connected international network. We're excited to bring Equiano online, and look forward to working with licensed partners to bring Equiano's capacity to even more countries across the African continent," Google wrote in a post.