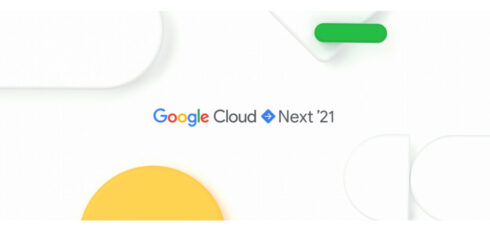 Google Cloud Next '21 kicked off today, and Google utilized the event to announce a number of updates to its cloud offerings. 
One new addition to the Google Cloud portfolio is Google Distributed Cloud, which includes software and hardware to extend the Google Cloud infrastructure to the edge and data centers. It is intended for use cases such as running local data processing, low-latency edge computing, modernizing on-premises environments, running sensitive workloads that must meet strict compliance requirements, and deploying private 5G/LTE solutions.
It also announced Google Cloud Cortex Framework, which is a collection of reference templates and content that will enable customers to reduce their time-to-value. They will be able to deploy templatized solutions from Google and its partners. The first release includes building blocks and templates for SAP environments. 
"At Google Cloud, our goal is to make it as easy as possible for SAP customers to modernize in the cloud," said Abdul Razack, VP of solutions engineering, technology solutions and strategy at Google Cloud. "Google Cloud Cortex Framework is our latest innovation to that end. With readily available reference architectures and other tools, SAP customers now have what they need to design, build, and deploy advanced cloud solutions and accelerate business outcomes."
In addition, the company announced a public preview of the Vertex AI Workbench, which provides a single environment for data scientists to experiment, deploy, manage, and monitor machine learning models. 
Vertex AI Workbench is built on Jupyter, enabling it to become a fully-managed, scalable, and enterprise-ready compute architecture. 
According to Google, the workbench also facilitates training data at scale in fewer lines of code, in addition to easy connectivity to MLOps services.