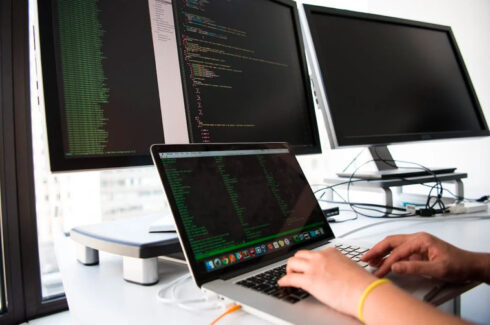 The team at cloud hosting provider DigitalOcean today unveiled DigitalOcean Premium CPU-Optimized Droplets. This release provides users with virtual machines built for high throughput and reliable performance.
According to the company, these are ideal for network and computing intensive workloads such as streaming media, online gaming, machine learning, and data analytics.
With Premium CPU-Optimized Droplets, users gain up to 10 Gbps of outbound data transfer in order to simplify the process of delivering high-quality digital experiences. 
This release also utilizes some of the latest generations of Intel Xeon CPUs, offering customers improved application performance. Based on the company's internal benchmark tests, there can be up to a 58% increase in single core performance and a 20% increase in multi-core performance.
Additionally, the company stated that users gain up to 65% faster file reads as well as 290% faster file writes, when compared to Regular CPU-Optimized Droplets.
A dedicated CPU Droplet also offers access to the full hyperthread at all times in order to deliver enhanced performance when compared to a shared CPU Doplet, which may only get a fraction of CPU cycles when other Droplets sharing the CPU experience a high load.
With this release, users gain several benefits, including 
An enhanced user experience 
An improved ability to scale operations 
An increased performance reliability of apps 
"We just switched several CPU-intensive data pipelines to DigitalOcean's Premium CPU-Optimized Droplets from another major cloud provider," said Kenneth Kinion, managing director at Validin. "This move cut hours per day of processing time out of those pipelines. The combination of raw CPU power, CPU count, and local NVMe disk (with the 2x option) is perfect for us. We're thrilled that these will be generally available soon for our other data processing workloads."
To learn more, read the blog post.