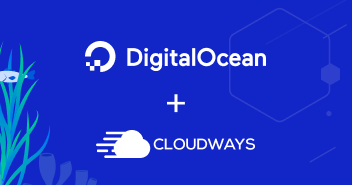 The cloud platform DigitalOcean entered into a definitive agreement to acquire Cloudways, a managed cloud hosting and SaaS provider for SMBs. 
Cloudways offers a wide range of features and services that are designed to make it easy for users to launch and manage their applications in the cloud and it enables users to launch applications on top of popular cloud providers. 
The simple onboarding and day-to-day management that Cloudways offers is tailored to entrepreneurs and SMBs to optimize the performance, value, support, reliability and flexibility of their infrastructure and application management.
RELATED CONTENT: Listen to this podcast episode with DigitalOcean's Gabe Monroy about how to avoid over-engineering products
"SMBs represent more than 50% of global gross domestic product (GDP) and spend $70 billion on cloud infrastructure today. With this acquisition, we are making it easier to launch, build and scale a business on DigitalOcean," said Yancey Spruill, CEO at DigitalOcean. "Cloudways and DigitalOcean share values around simplicity, community, openness and support that are vital attributes to how we differentiate in the marketplace. Together, we will be focused on providing a simple, easy, intuitive, and trusted platform to better serve SMBs so they can build their businesses and pursue their dreams of entrepreneurship."
The companies have worked together since 2014 and Cloudways currently relies on DigitalOcean infrastructure to power about half of its customers. 
Under the definitive agreement of acquisition, DigitalOcean will acquire Cloudways for $350 million in cash and the deal is expected to close in September. 
Additional details are available here.