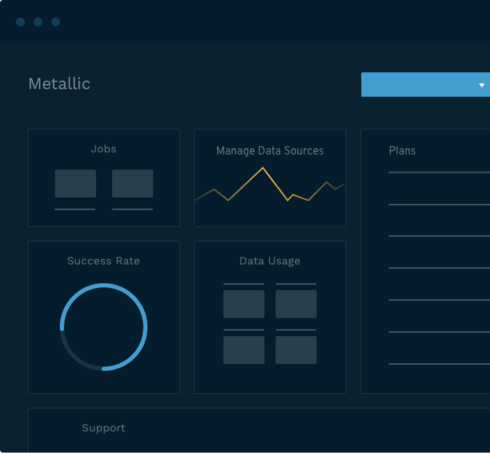 Data management company Commvault is releasing a new software as a solution that protects on-premises, cloud-based, and hybrid file and application data. 
The SaaS solution, Metallic, has been launched as a separate sub-brand and division from Commvault. It was introduced this week at Commvault GO 2019 in Denver.
According to Commvault, Metallic is aimed at "application workloads with enterprise scalability." It provides data protection on a flexible, cloud-native SaaS architectures. This means that it will allow customers to scale, whether they're protecting 1 TB of data or multiple petabytes, the company explained.
The solution was designed with 20 years of best practices included, but allows offers the ability to do custom configurations.  
It is available in three different offerings: Metallic Core Backup & Recovery, Metallic Office 365 Backup & Recovery, and Metallic Endpoint Backup & Recovery. Customers can either purchase a monthly or yearly subscription to the solutions. Customers can also take advantage of a 45-day free trial of Metallic. 
"When data loss hits, Metallic gets it back fast and without any surprises," said Robert Kaloustian, SVP and general manager of Metallic. "Metallic is fast, secure, reliable and targeted at the most commonly used workloads in the midmarket, with enterprise-grade scalability. Combine these attributes with the ease and flexibility of a SaaS delivery model and we have a game-changing solution."