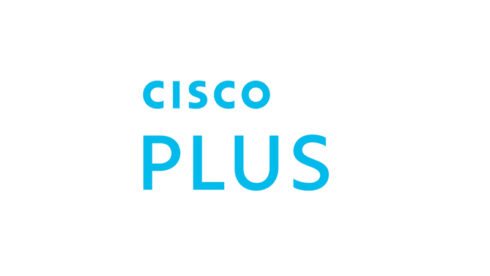 Cisco announced a number of new updates at its Cisco Live! event, which started on Monday. Here are a few highlights of new solutions, such as Cisco Plus and Duo passwordless authentication:
Cisco Plus offers as-a-service models
With Cisco Plus, customers will be able to pick and choose the solutions that best suit their needs. 
Cisco Plus will offer benefits such as seamless onramps to applications, a unified policy engine, real-time analytics and more. 
Cisco's data compute, networking, and storage portfolios will be available through Cisco Plus. Third-party storage and software can also be obtained through this offering. 
The new solution will be available in mid-2021 to customers in Australia, Canada, Germany, the Netherlands, UK and the U.S.
"I believe every organization would benefit from simplifying powerful technology," said Todd Nightingale, senior vice president and general manager of Enterprise Networking and Cloud at Cisco. "Network-as-a-service is a great option for businesses wanting to shift to a cloud operating model without a heavy lift. Cisco is leading the industry in its approach with Cisco Plus. Together with our partners, we intend to offer the majority of our technology portfolio in the simplest, most flexible way: cloud-driven, cloud-delivered, cloud-managed and as-a-service." 
Improved endpoint protection
The new Secure Access Service Edge (SASE) marks the next step in Cisco's journey of simplifying security and networking. It will make it easier for NetOps and SecOps teams to securely connect users to applications. 
Customers will now be able to obtain core SASE components in a single purchase, and have the flexibility to transition to a subscription service if necessary. 
New SecureX enhancements include automated workflows, such as SolarWinds supply chain attack, phishing and threat investigations. Cisco says these investigation options will reduce the time required to detect threats by 95% and the time to remediate by 85%. 
The company also announced the Cisco Secure Client, which is an integrated connector for Cisco Secure Endpoint, AnyConnect, and Umbrella. It acts as a local control point and early warning system for threats, Cisco explained. 
Passwordless authentication with Duo
Duo passwordless authentication will enable organizations to avoid passwords and instead log into applications using security keys or biometrics. 
It is designed to be an infrastructure-agnostic solution that can be used to protect any combination of on-premises and cloud applications.
It will also reduce the burden on IT teams by reducing the number of password-related help desk tickets, such as resets. 
"Passwordless is a journey requiring incremental changes in users and IT environments alike, not something enterprises can enable overnight," said Wolfgang Goerlich, advisory chief information security officer of Duo Security at Cisco. "Duo can help enterprises transition their environments and workforces securely and minimize user friction while simultaneously increasing trust in every authentication."
New integrations withThousandEyes Internet and Cloud Intelligence
ThousandEyes Internet and Cloud Intelligence provides customers with end-to-end visibility into their ecosystem. It enables operators to quickly identify and resolve issues. 
An integration of ThousandEyes with AppDynamics Dash Studio will provide a common language for network, application, and cloud teams to work together. 
In addition, customers will be able to run ThousandEyes agents on the Catalyst 9300 and 9400 switches. They will also receive access to ThousandEyes' solution at no added cost.