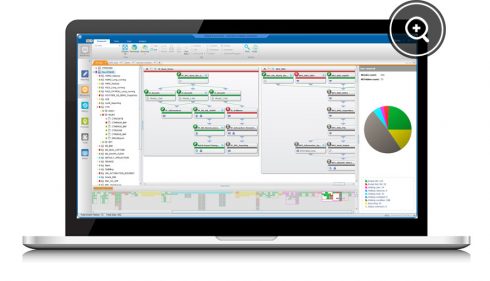 Digital transformation company BMC Software has announced the latest version of its application workflow orchestration platform. Control-M 19 is designed to streamline workflows across hybrid infrastructures with a series of new cloud integrations and automation enhancements.
Cloud native integrations for Amazon Web Services and Microsoft Azure join the existing Google integrations and include AWS Lambda, step functions and batch, and Azure Logic apps and functions.
In addition to the new cloud support, BMC has added configuration and security features to its DevOps and Automation API as well as "intelligent managed file transfer" for automating data pipelines and more features for the platform's web interface.
"The new capabilities in the Control-M Automation API allow developers to use a jobs-as-code approach to accelerate Dev and Ops collaboration by building workflows in JSON and apply the same approach to configuration and security," the company wrote in the announcement. "Building on the new cloud native integrations, Control-M 19 adds significant intelligent, policy-driven managed file transfers and native support for AWS S3 to help developers modernize and automate data pipelines across hybrid infrastructures. Enhancements to the solution's web interface makes it easier for companies to provide secure access to workloads for various IT and line-of-business roles across organizations."