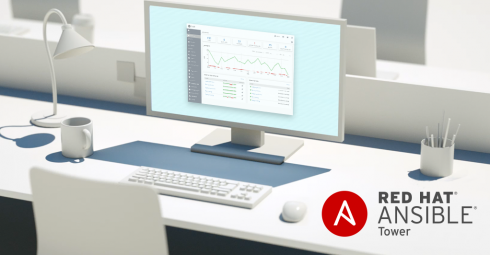 Red Hat has released Ansible Tower 3.3, featuring a number of enhancements to improve automation in organizations. Ansible Tower is designed to scale IT automation as well a manage complex deployments and speed up productivity.
Ansible Tower now includes push-button deployments for OpenShift users. In addition, as of this release, Ansible Tower is a supported offering on OpenShift. According to Red Hat, the Ansible Tower pod service in OpenShift makes it easy to add capacity to Ansible Tower by adding extra pods, enabling users to scale at runtime. Ansible Tower can now also be configured directly from OpenShift.
Ansible Tower 3.3 also focuses on providing easier job configuration in scheduling and workflows. Any items that can be configured at launch can be saved to be used in a workflow or schedule. The improved user interface shows more information at a glance and offers better navigation, the company explained
Customers will now be able to create tailored Ansible environments to include custom modules and libraries as well as multiple Ansible versions that deliver granular environment controls, instead of all Ansible Tower functions using one virtual environment.
Other key enhancements to the latest release includes several new features to ease integrations, such as the ability to map Ansible Tower organizations and teams from SAML attributes, easier configuration of two-factor authentication with SAML, and the ability to use multiple LDAP servers. In addition, Ansible Tower 3.3 is an OAuth2 provider, which makes it easier to integrate Ansible Tower's API into tools, according to Red Hat.
Finally, the release improves scalability by building on instance groups that enable customers to reserve cluster capacity for specific organizations, inventory, or jobs. New features in instance groups make it easier to manage capacity without having to restart clusters, Red Hat said.