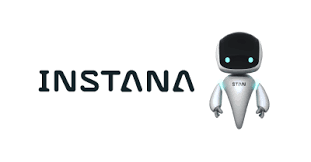 Instana has announced a new integration with log management company LogDNA. According to Instana, this integration will provide "a seamless experience for Dev and Ops teams when troubleshooting microservice and cloud native applications."
This is a one-click integration on Instana's end, meaning that navigation from Instana's APM to LogDNA's log analysis tool is handled via buttons in Instana's GUI. Once activated, it starts up an instance of the log analysis tool with a pre-executed analysis filter. 
Scaleway launches Kubernetes Kapsule
Cloud company Scaleway has announced the release of Kubernetes Kapsule, a fully-managed, highly available Kubernetes PaaS solution. 
Kubernetes Kapsule includes features such as node auto-scaling and auto-healing, and according to the team, is a cost-effective option. 
"Scaleway's market approach has been to avoid rushing things and instead explore Kubernetes' potential along with the community, to provide users with the widest choice of options for real-world projects. Kubernetes isn't just your typical software deployment on instances," said Arnaud de Bermingham, president of Scaleway.
Tosibox adds support for AWS and Azure
Network management company Tosibox has announced support for AWS and Azure in the latest version of its Tosibox Hub platform, which is an infrastructure solution for OT networking. According to Tosibox, their solution significantly improves the security of connections between devices, users, and cloud services.
"Our solution automates the configuration and cybersecurity of small- and large-scale OT networks. We are long past proof of concept with successful OT networks and cases in over 100 countries and being adopted by the Fortune 500. Moving away from data centers and toward the cloud is the future for many of our customers, and Tosibox wants to support the growing need for two-way data collection in the cloud," said Jarno Limnéll, CEO at Tosibox.