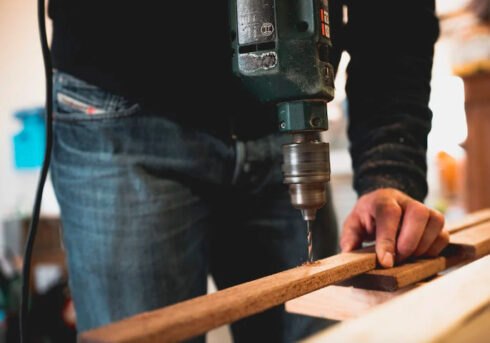 Back in 2020, 28% of respondents to VMware's State of Kubernetes report were building Kubernetes on their own. Now, the 2023 version of the same survey is showing that only 16% of developers are building their own Kubernetes setups.
According to VMware, this decrease is an indication that companies are realizing they don't have infrastructure requirements that are unique enough to require building their own setup. 
The survey was timed to come out during KubeCon Europe, which is happening this week. The company surveyed 750+ software developers and IT professionals around the world. 
84% of respondents said they don't see value in hosting Kubernetes themselves and are more than happy to have someone else deal with setup and maintenance. 
In addition, inadequate internal experience and expertise is still a top challenge that companies are facing. 
Security is also top of mind for nearly all respondents, which may also factor into the desire to have a vendor managing Kubernetes for them. 
The top security concerns are misconfigurations and exposures (55% of respondents), applying consistent policies across clusters and teams (42%), unpatched CVEs in the Kubernetes distribution (42%), and securing container images in a CI/CD pipeline (40%). 
The survey also showed that the majority of Kubernetes deployments are now utilizing multiple clouds (76%). One of the challenges that arises from multi-cloud deployments is that greater choice leads to greater complexity.
"One way to become cloud smart is by identifying the distributions and tools that will enable you to deploy, manage and monitor clusters and applications across multi-cloud environments with less specialized expertise in each cloud and less manual toil. When choosing a Kubernetes distribution, stakeholders prioritize ease of use, hybrid and multi-cloud capability, availability of support and services, vendor maturity, and avoiding lock-in," the report states.
Another area the survey looked at was what benefits people are seeing from Kubernetes. The results show that the benefits are extending beyond just IT. 
90% of respondents say that cloud-native technologies are transforming the whole business. Over a third of respondents also find that Kubernetes "helps IT leadership show IT as a revenue driver, not just a cost center." 
As a result of using Kubernetes, 25% of respondents say that their market share is increasing, 21% say new revenue-driving customer experiences have been created, and 20% say profit margins are increasing.