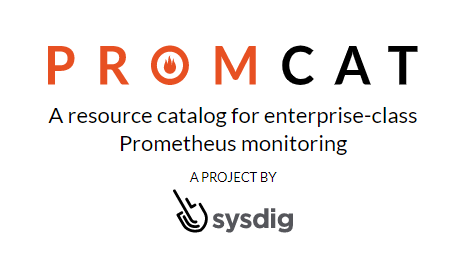 Earlier this week, Sysdig announced the launch of a cloud-scale Prometheus monitoring tool. Along with that new tool, the company has also announced the launch of PromCat, which is short for Prometheus Catalog. 
PromCat is a curated repository of Prometheus exporters, dashboards, and alerts. According to Sysdig, there are hundreds of Prometheus exporters that collect metrics from applications and services. Having integrations like these with proper documentation can help customers decide which ones to use, how to configure them, and keep up with changes, the company explained.
RELATED CONTENT: Sysdig releases cloud-scale Prometheus monitoring
PromCat will greatly reduce the amount of research time needed for selecting Prometheus integrations. "There is a wealth of code sharing online; however, it is hard to know where to look and the quality is inconsistent," said Loris Degioanni, founder and chief technology officer at Sysdig. "Developers can spend hours testing a dashboard or an exporter only to find that it has issues. By validating, improving, and documenting, we hope to grow expertise across the community, which improves Kubernetes visibility and security for everyone."
According to Sysdig, users will be able to use integrations from PromCat with the Sysdig Secure DevOps Platform or their own Prometheus servers.
Over the next few months, Sysdig will work to expand PromCat to include more applications and services identified in the 2019 Sysdig Container Usage Report.