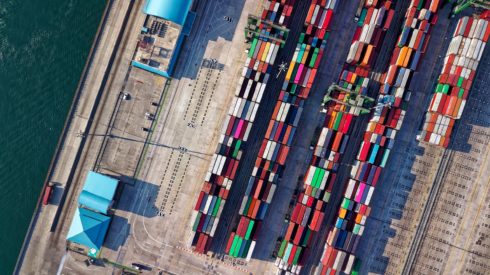 Container usage has grown in scale, complexity, and density year over year, according to Sysdig's third annual Container Usage Report. The increase in container adoption highlights the need for companies to understand how to securely operate containers as well as how to prepare for expected growth. 
According to Sysdig, 50% of containers live for less than five minutes, a huge increase from last year when only 20% did. Sysdig explained that a lot of containers only live long enough to execute a certain function and then are terminated. 
RELATED CONTENT:
Enterprise container strategy: It's time to jump on board
6 best practices for creating a container platform strategy
Report: Security is the biggest concern for those running containers
Short-lived containers are more common in batch data processing and serverless frameworks. According to the report, this short lifespan is one of the benefits of containers, but it can also make it difficult to manage security, health, and performance. 
In addition, the company found that 52% of the containers they scanned have s known vulnerability and 40% of the images are from public sources. When you consider that less than one percent of Docker images are certified trustworthy, using public images can open up an organization up to risk. Sysdig recommends that organizations embed security in the CI/CD pipeline and scan for vulnerabilities during the build phase and at runtime. 
"With container density doubling since our last report, it's evident that the rate of adoption is accelerating as usage matures. With that said, containers are black boxes that work well as application building blocks, but they are invisible to conventional security and visibility tools," said Suresh Vasudevan, CEO of Sysdig. "With this report, we hope to educate enterprises on existing challenges and how to run cloud-native environments in production, which should include a secure DevOps approach."
Other findings of the report are that containers-per-host density increased by 100% in the last year, use of Prometheus metrics increased 130% in the last year, 11% of customers are operating in multi-cloud, and Go and Node.js have overtaken Java as top cloud application frameworks.