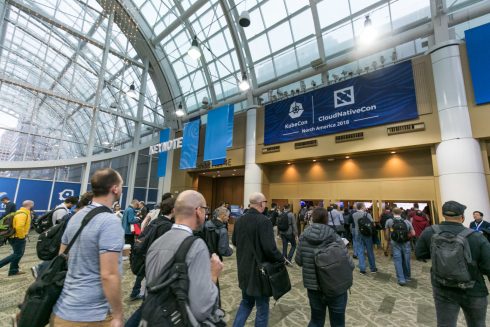 As KubeCon continues, more and more companies are using the conference to announce new updates to their products. Here are a few more highlights:
Instana adds new capabilities for its APM solution
Instana has introduced new capabilities in its APM solution for containerized apps. According to the company, the new features revolve around Application Perspectives, which is a way of grouping and analyzing performance metrics and traces from specific components.
The company believes that the solution will change the way that IT teams use APM solutions. Application Perspectives gathers the metrics for specific applications, while filtering out noise from other systems.
Atomist releases updates to SDM
Atomist introduced the ability to deliver to Kubernetes using the Software Delivery Machine (SDM) in local mode. This will enable users to bypass complex and outdated CI/CD tools, Atomist explained.
SDM 1.1.0 was also released today. It now includes support for GitLab, enabling users to trigger goals from Git events that are emitted by GitLab.
Sysdig and IBM announce new monitoring solution
Sysdig and IBM announced the availability of IBM Cloud Monitoring with Sysdig. The solution provides app visibility, alerting, and troubleshooting for DevOps and IT teams. According to the companies, the service will allow teams to better monitor apps in complex cloud architectures.
The Joint Development Foundation joins the Linux Foundation
The Joint Development Foundation is now a part of the Linux Foundation. The Joint Development Foundation is a standards organization that enables groups to establish project quickly. This move will make it easier to collaborate on open source development.
"Linux Foundation communities have been engaged in developing open standards and specifications around Linux since day one and more recently with newer efforts such as  OpenChain and the Open Container Initiative to collectively solve technical challenges," said Jim Zemlin, executive director of the Linux Foundation. "Leveraging the capabilities of the Joint Development Foundation will enable us to provide open source projects with another path to standardization, driving greater industry adoption of standards and specifications to speed adoption."
HyScale launches app delivery platform
HyScale has announced the launch of its app delivery platform. According to the company, the platform will enable teams to focus on applications rather than container mechanics. It eliminates issues when delivering to Kubernetes by automating app onboarding, containerization, configuration, tracking, and delivery.
LogDNA raises $25 million in Series B funding
LogDNA has raised $25 million in a Series B funding round. The company will use the money to scale their engineering, sales, and marketing teams.
The funding round was led by Emergence Capital, with participation from Initialized Capital, Y Combinator Continuity Growth, and Providence Equity.
"We are excited to be able expand on our solution and enable teams to view all of their log data regardless of data residency and infrastructure," said Chris Nguyen, co-founder and CEO of LogDNA.