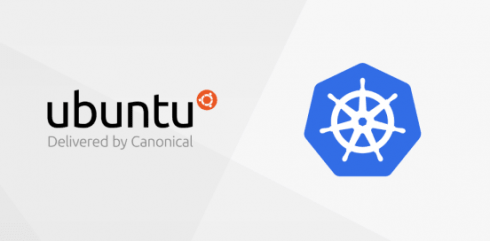 Canonical has announced full support for Kubernetes 1.15, which was released yesterday, using kubeadm deployments, Charmed Kubernetes, and Microk8s.
New features included in Kubernetes 1.15 are quotas for ephemeral storage, extended data sources for persistent volume claims, dynamic persistent volume resizing, and more.
"Kubernetes 1.15 includes exciting new enhancements in application, custom resource, storage, and network management. These features enable better quota management, allow custom resources to behave more like core resources, and offer performance enhancements in networking. The Ubuntu ecosystem benefits from the latest features of Kubernetes, as soon as they become available upstream" said Carmine Rimi, Kubernetes product manager at Canonical.
GitLab 12.0 now available
GitLab has announced version 12.0 of its platform. The goal of this release is to enable organizations to accelerate DevOps adoption by bringing together developers, operations, and security teams.
This release adds new features such as security dashboards, auto remediation, security approvals, incident management, feature flags, an operations dashboard, and platform-as-a-service.
Veritas releases Enterprise Data Services Platform
Veritas has announced a new platform that is designed to abstract away some of the complexity of IT environments. Enterprise Data Services Platform is powered by Veritas NetBackup 8.2, and offers increased availability, protection, and insights.
"System and infrastructure complexity are destroying IT's ability to meet the demands of today's always-on enterprise," said Greg Hughes, chief executive officer of Veritas. "Our new Enterprise Data Services Platform, powered by NetBackup 8.2, is designed to put enterprises back in control of their data to help them manage its growth, reduce the impact of ransomware, and prove compliance with new and existing data regulations without restricting options, creating more silos, or hitting the restart button."
SolarWinds launches ITSM solution
SolarWinds is launching its own ITSM offering, Service Desk. According to the company, Service Desk can be adapted to an organization's individual business needs to solve challenges.
"IT service desks are a core solution every employee must interact with to get their jobs done each and every day," said Doron Gordon, senior vice president, ITSM, SolarWinds. "As businesses make new strides in their digital transformation journeys, it's essential their ITSM solution can evolve with them and continue serving the needs of both the employees and the IT staff. For the first time, SolarWinds can offer a range of ITSM offerings, and put employee service offerings within the hands of IT pros from small businesses to large enterprises through SolarWinds Service Desk."